DailyEdge.ie rounds up the TV shows that you'll be tweeting about tonight and talking about tomorrow.
 1968: The Long March (RTÉ One, 9.35pm)
A special one-off documentary presented by Miriam O'Callaghan to mark the 50th anniversary of the Civil Rights protests across the north of Ireland. Spanning from spring 1968 to summer 1969, this documentary examines three crucial marches, ending with the Martin Luther King inspired 'Long March' from Belfast to Derry that ended in violence. Including contributions from Bernadette McAliskey (Devlin), Eamonn McCann and Robert F. Kennedy's daughter Kerry Kennedy.
The Wedding Guru (BBC Two, 11.15pm)
A new documentary series following wedding planner Onkar Singh Purewal as he runs his family business with his father Sukhdev. The pair of them work from a hotel in Wales' Rhondda Valley, but occasionally travel for their work. Tonight, Onkar heads to Leicester to organise a wedding for his wife's sister, catering to the needs of 400 guests who the family really want to impress.
On The Edge: Through the Gates (Channel 4, 10pm)
New drama anthology which aims to examine different areas of criminal justice. A parole officer named Tessa and a young woman named Aimee who is constantly in and out of prison are both trapped in cycles they cannot seem to escape. Can they help each other find a way out?

Everybody's talking about… The news of a Family Guy movie.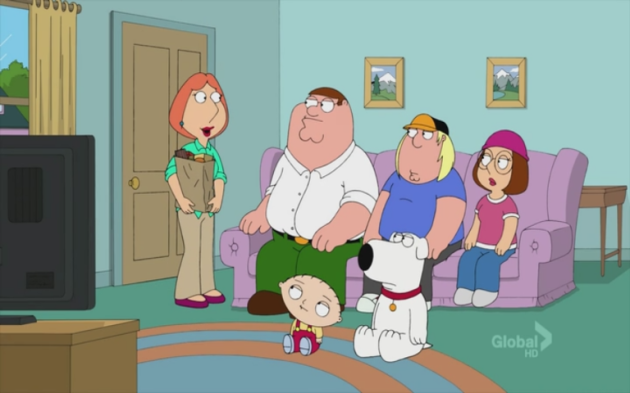 When Family Guy first began in 1999, it had 12.8 million viewers according to the Nielsen ratings. 17 years later, figures have gradually dropped to about 3.5 million viewers, so for some reason, they've decided that now is the best time to make a movie out of the animated series. As Digital Spy have reported, the whole cast will be back to reprise their roles.

Or flick over for…
 Mark Kermode's Secrets of Cinema (BBC Four, 9pm) The critic dissects the genre of horror by taking a look at the movies Get Out, Psycho and The Exorcist.
Reeling in the Years 1970 (RTÉ One, 6.30pm) A look back at the stories and soundtrack of 1970. Dana won the Eurovision and the Dandelion Market opened its doors in Dublin.
It's a Park's Life (RTÉ One, 7pm) New six-part documentary offering viewers a behind-the-scenes look at one of Europe's largest city spaces – the Phoenix Park.
Faith Behind Bars (BBC One, 10.45pm) Documentary filmed in HMP Edinburgh, which follows the prison chaplains as they give spiritual guidance and religious support to offenders, including those convicted of the most serious crimes.
The Split (RTÉ One, 10.35pm) Maya, Oscar's second wife, finally arrives in London. As the family try heal divisions and look to the future, Hannah and Nathan are still fighting to save their marriage.
DailyEdge is on Instagram!