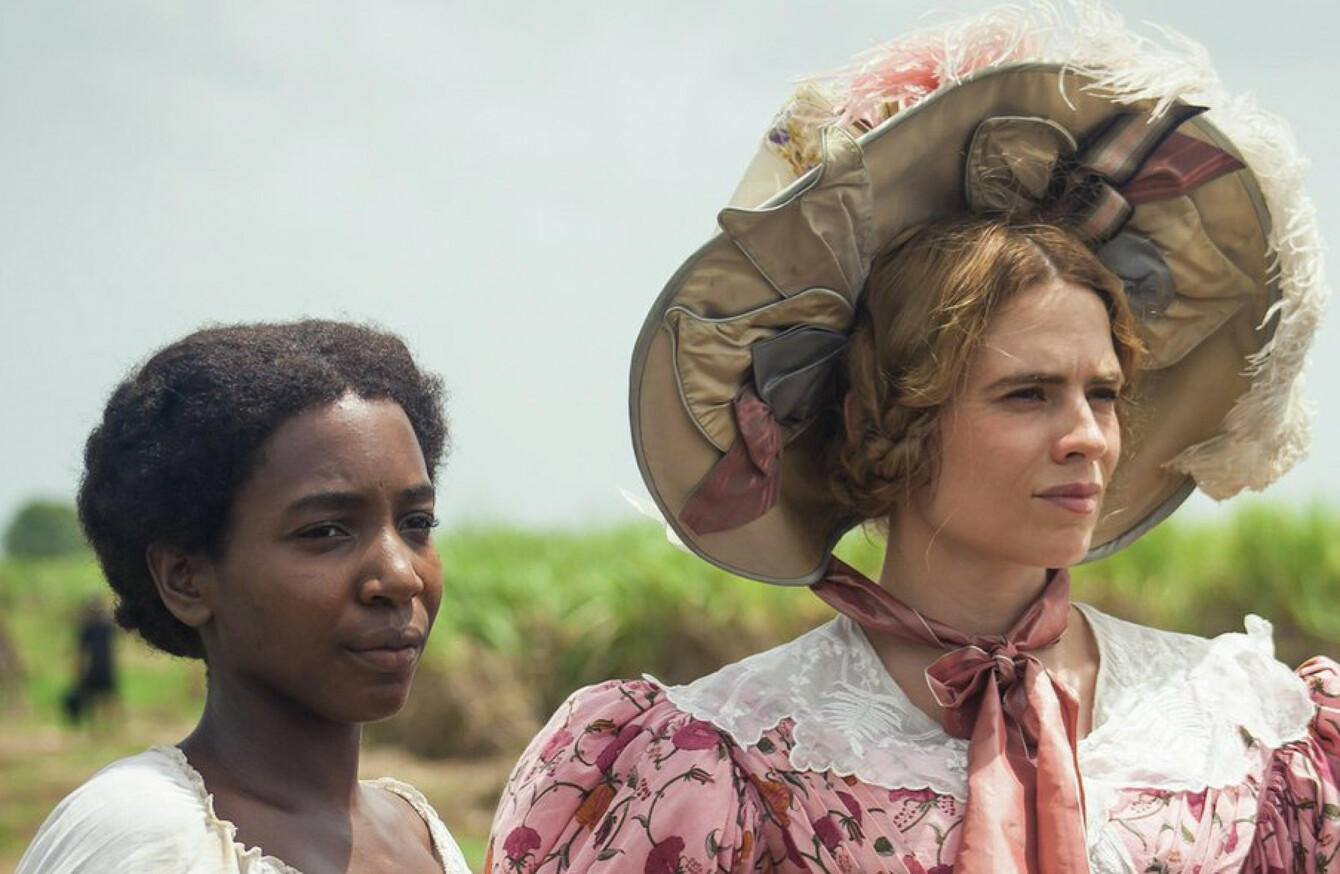 Image: BBC
Image: BBC
DailyEdge.ie rounds up the TV shows that you'll be tweeting about tonight and talking about tomorrow.
The Long Song (BBC One, 9pm) 
A new series in which a 19th-century Jamaican slave named July tries to survive life at the Amity sugar cane plantation, run by her odious mistress Caroline Mortimer. The Christmas riots and the abolition of slavery turn Amity upside down. As a result, July has no idea what the future has in store for her. A new overseer arrives to the plantation, with plans to revolutionise and improve production and labour, but everything might not be as it seems.  
Nigella's Christmas Table (BBC Two, 6.30pm)
If you missed Nigella's Christmas special last year, we can assure you that it's far more entertaining than any cooking show should be. Laden with bizarre innuendos about food, Nigella's Christmas Table gives the celebrity chef a platform to share all of her essential Christmas cooking tips. Tonight her feast includes roast duck, garlic and parmesan ptato gratin, sour-sweet soused red cabbage with cranberries and brandy salted caramel ice cream. If any of those take your fancy, tune in and she'll instruct you on how to work them into your Christmas menu. 
The Undateables: A Festive Proposal
Over the years, viewers have become very attached to some of the people who have applied for Channel 4′s show The Undateables. Tonight, those viewers are in luck. Some of our favourite faces return to share updates on their relationships and what they've been getting up to since they were on the show. As the name of this special episode implies, one of the couples has taken the first step towards spending the rest of their lives together. 
Everybody's talking about… The Love Island Christmas special, obviously.
Or flick over for…
Gogglesprogs Christmas Special (Channel 4, 8pm) The baby Goggleboxers give their opinions on the TV highlights from 2018 and some Christmas classics. 
A Simply Delicious Christmas (RTÉ One, 8.30pm) Rory O'Connell and his sister Darina Allen return to the kitchen for a brand new series.
Mary Berry's Absolute Christmas Favourites (BBC Two, 6pm) Are the ~500 other Christmas cooking shows on TV this week not doing it for you? Here's another option.
The Celebrity Chase Christmas Special (BBC Two, 8pm) Bradley Walsh hosts the quiz show for a festive special.
The Insider: Reggie Yates in the Mexican Drug War (Virgin Media Two, 9pm) Reggie Yates joins up with Unit 27 of the 56th Infantry Battalion in Acapulco, Mexico to live the life of a soldier fighting on the front line of the brutal war against drug cartels. 
Don't Tell The Bride: Christmas on the Slopes (E4, 10pm) Darren gets £12,000 to organise a festive wedding for bride-to-be Bronte. 
Press (RTÉ One, 10.15pm) Last in the series. 
DailyEdge is on Instagram!