LAST WEEK WE told you all about You Generation's ongoing search-for-a-stylist competition. The entrants were given two rules – it had to be on the theme of "candy" or had to include a bit of fashion upcycling.
"But what is upcycling?" we hear you cry. WELL. It's taking old things you don't want and transforming them into something new. There are plenty of examples of  doing this well – such as this amazing map of Dublin made from old circuit boards or even this Picasso sculpture of a bull made from an old bike saddle.
But sometimes upcycling goes wrong.
Horribly wrong.
Belt up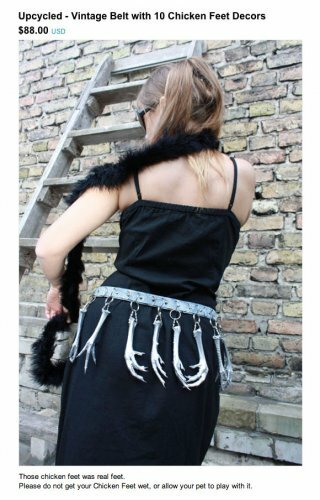 Image: via Regretsy
This chicken feet belt is the very thing to set off your favourite outfits. Why let those chicken feet go to waste?
Glam up your bear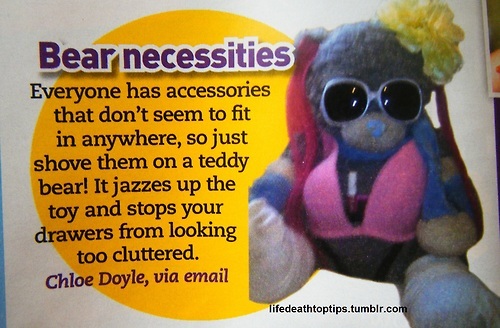 Image: via Life Death Top Tips
What a great use of your old cherished teddy bears. Poor old Ted doesn't look ridiculous at all. Not even in that bra he's wearing.
Failed life hacks

Image: via CraftFail
Can't bear to throw out that empty ketchup bottle? Upcycle.
Crafty disasters
Image via: Craft Fails
Failed craft upcycling is a reminder of all those rubbish primary school art projects. The paper with pasta shells falling of it, the clumps of PVA glue, the uncooperative balls of clay…
"Art"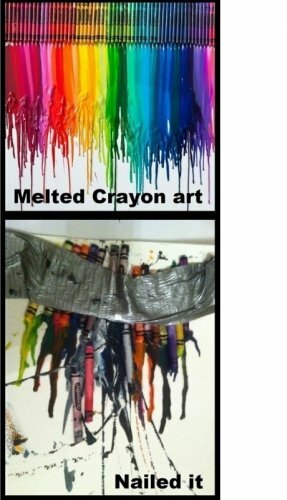 Image: via Student Beans
Or how about trying to upcycle household items into art pieces?
Throwing shade
Image: via Pinterest
Got a spare old lampshade? Why not just put it on top of your old lampshade and call it interior design?
For the birds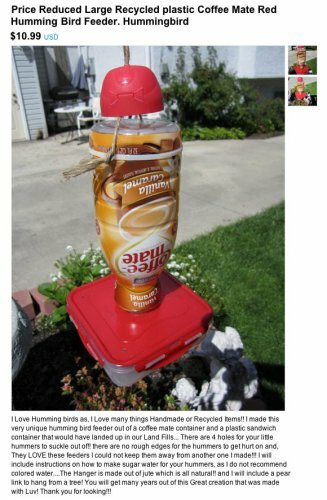 Image via: Regretsy
Let's be honest. This piece of upcycled craftwork is crying out to be thrown firmly in the nearest bin.
This doesn't rule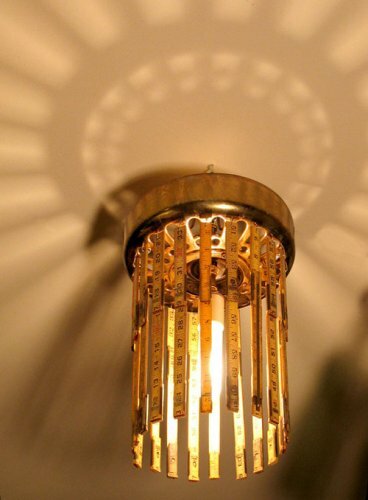 Image: via Recycled Homes
If you're making a lampshade out of rulers, you might have a little too much time on your hands. Plus, it's not even shading the bulb. Come on guys!
Let there be light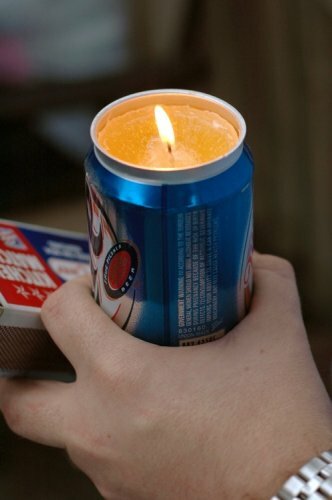 Image: via Dump Town
This is a candle holder made from an old beer can. Excuse us, we're just going to make one out of an old can of Dutch Gold. Interior design masterstroke!
Or maybe a beer lamp…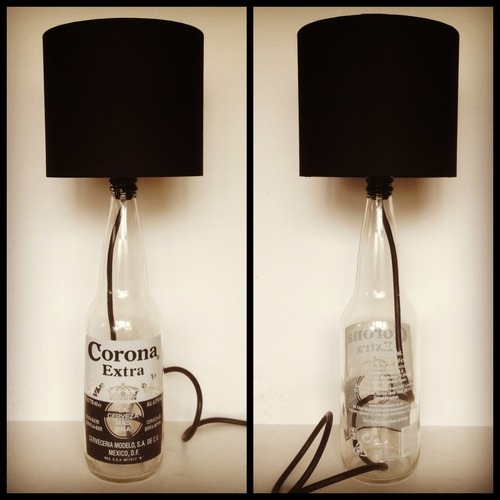 Image: via Back from the Dead
Or even a "canvertible"…
Image: via Ecofriend
Forty Coats
Image: via Lara Owens/Etsy
This is a great example of the important rule "just because you can, doesn't mean you should". One fabric is fine for a skirt. Two, at a push. But eight? EIGHT?
Want to check out what the style wannabes upcycled? Check out the You Generation channel to see all the best (and worst!) entries.