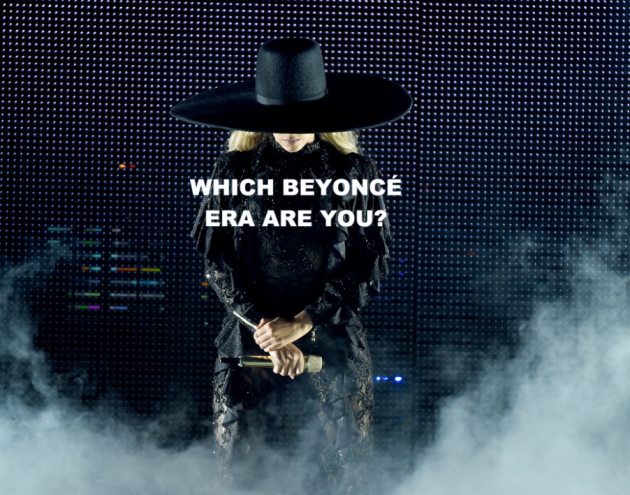 Answer all the questions to see your result!
You scored out of !
2017 Pregnant Beyoncé
Everyone loves you. You could cancel Coachella because you're pregnant with twins and everyone would be completely understanding and forgive you. You're the smartest and coolest you've ever been and it's only all up from here.
You scored out of !
Self Titled Album Era Beyoncé
You love having a laugh and you're mad for a few drinks. All you care about in life is having a good time and you don't let anyone get in the way of that. Keep it up.
You scored out of !
Lemonade Beyoncé
You are confident and more importantly ruthless. If anyone wrongs you, you are guaranteed to make an example of them as a warning to anyone else who ever thinks of crossing you. Even if it means making a show of your own husband.
Andy Butterton/PA Archive/PA Images
You scored out of !
You are early 00s Beyoncé
You haven't reached your full potential yet but you will soon enough. You probably prefer her older songs so this suits you. You still get to be a Beyoncé so don't worry.
DailyEdge is on Snapchat! Tap the button below to add!