1. Choose a movie.
Bridget Jones's Diary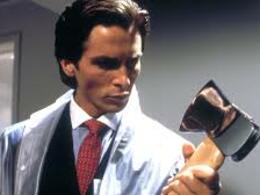 American Psycho
Lady Bird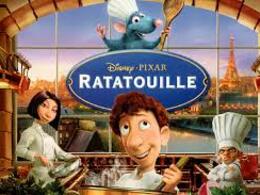 Ratatouille


2. What do you typically do on a day off of work?
Think about what work I have to do when I return to work. Check my emails. Get a little bit bored and restless.
I like to hang out with my friends, get some nice food.
I'm usually nursing a hangover.
All of the above, really.


3. Do you genuinely believe that you're a bad person?
Netflix
No. Not at all, I think I'm quite decent.
I don't believe that anyone is a bad person.
I do believe that there are bad people, and I often worry that I am one.
I'm certain I'm an awful person.


4. Have you ever done anything to seriously hurt another person?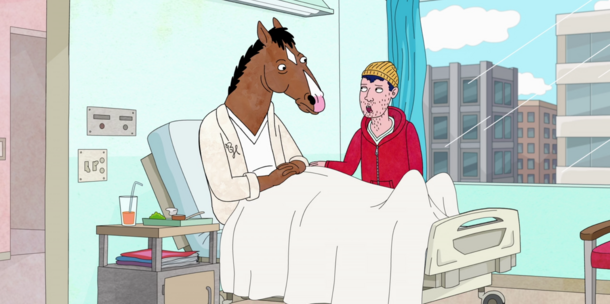 Yeah, but there was a good reason behind it. I'm not ashamed.
Yeah, and I'm ashamed of myself for it.
No way, I've always been careful not to upset anyone.
I mean, there's a good chance I've done it without realising.


5. You're at work and it's extremely busy. You're supposed to finish at 5pm but you can see one of your friends is completely overloaded with work. You could be stuck there another half hour if you help them out. What do you do?
PA Images
I just go home. It's not my problem once it's time to clock out.
I'll offer them a hand, in the hopes they'll say no and tell me to go home because I'm finished.
I'll go tell whoever's in charge that they're going to need more help.
I'll just help them out, in the hopes they'd do the same for me another time.


6. Which of these would you consider to be your strongest trait?
Your ability to stay motivated.


7. Of these four Bojack Horseman characters, who is your favourite?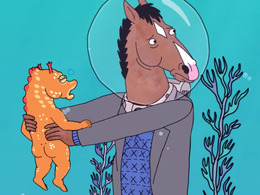 The infant seahorse
Henry Fondle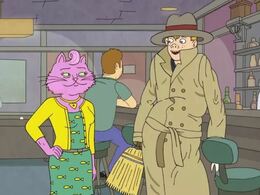 Vincent Adultman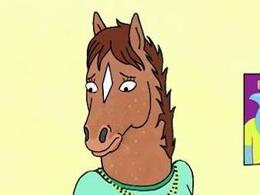 Hollyhock


8. Do people consider you to be a good listener?
PA Images


9. Which Bojack Horseman character do you find most annoying?
PA Images Answer all the questions to see your result!
Netflix
You scored out of !
Bojack
You are Bojack. You should probably be concerned about that.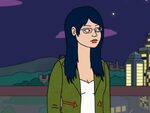 Netflix
You scored out of !
Diane
You are Diane. You are the show's moral compass, but not everybody loves you for it.
Netflix
You scored out of !
Mr Peanutbutter
You are Mr. Peanutbutter. You are very pleasant. Maybe too pleasant.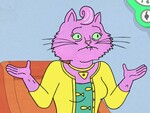 Netflix
You scored out of !
Princess Carolyn
You are Princess Carolyn. You need to relax once in a while.
DailyEdge is on Instagram!