TO ALL ARRESTED Development fans' delight, the comedy is returning for a fourth series on Netflix on 26 May.
Those teases held a premiere in LA last night though, which featured all of the Bluths in their good frocks… and an ostrich.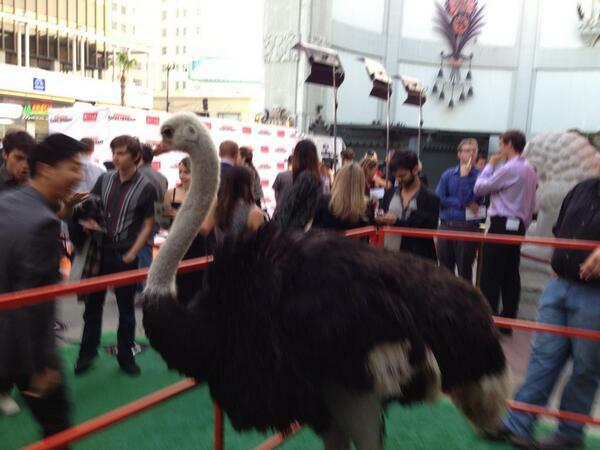 Via @EricIGN
According to USA Today the ostrich has a cameo in the new series.
Meanwhile it's been revealed that The US Office star John Kasinski will also make a special appearance.
"Arrested Development" Season 4 Premiere - Los Angeles

"Arrested Development" Season 4 Premiere - Los Angeles

"Arrested Development" Season 4 Premiere - Los Angeles

"Arrested Development" Season 4 Premiere - Los Angeles

"Arrested Development" Season 4 Premiere - Los Angeles

"Arrested Development" Season 4 Premiere - Los Angeles

"Arrested Development" Season 4 Premiere - Los Angeles

"Arrested Development" Season 4 Premiere - Los Angeles

"Arrested Development" Season 4 Premiere - Los Angeles

"Arrested Development" Season 4 Premiere - Los Angeles

Arrested Development Season 4 Premiere - Red Carpet

Arrested Development Season 4 Premiere - Red Carpet

Arrested Development Season 4 Premiere - Red Carpet

Arrested Development Season 4 Premiere - Red Carpet

Arrested Development Season 4 Premiere - Red Carpet