OK, WE ALL know Will Ferrell is a funny guy. In fact, he's laugh-out-loud, quote-him-until-Kingdom-Come hilarious.
But that doesn't mean he nails it every single time.
And his most recent appearance on The Late Late Show with James Corden is proof that we all have those days when the jokes just don't land.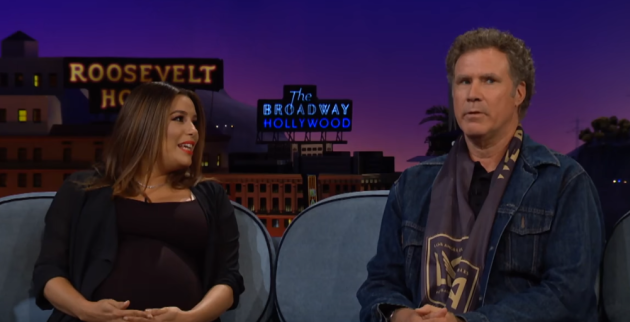 YouTube YouTube
So, let's set the scene; Will Ferrell and Eva Longoria, who is currently expecting her first child, have joined James on-set, and talk takes an emotional turn as James makes reference to Eva's love for Celion Dion's My Heart Will Go On.
We know, but stay with us here.
This is an emotional time for you and I've heard that there is one song that makes you cry every time you hear it.
Seeing where James is headed with this, Eva responds and urges them not to try and send her over the edge.
I have been emotional. Everything makes me cry lately. Every time I hear the Celine Titanic song, it makes me cry. Don't sing it right now because I'll lose my sh*t.
Ignoring Eva, James decided to request a performance from Will.
And naturally, the man himself is only too willing – we mean,  you'd almost swear he'd known about it.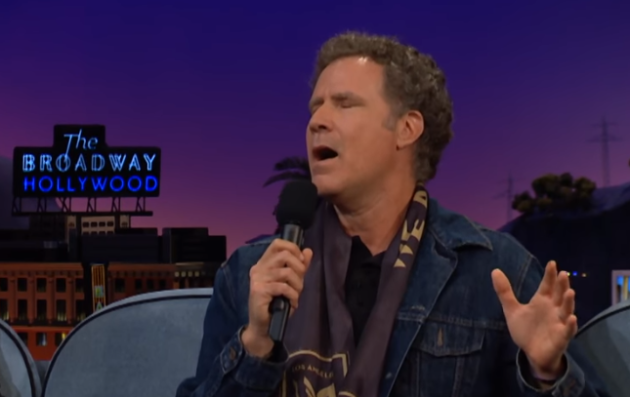 YouTube YouTube
What ensues is a fairly awkward 30-second interlude where we kind of just want it to stop.
And, to be honest, it looks like Eva is kind of with us on that one…
The Late Late Show with James Corden / YouTube
DailyEdge is on Instagram!