TOMORROW COUNTRY MUSIC legend Willie Nelson turns 81.
Today however he receives a fifth degree black belt in the Korean martial art of Gong Kwon Yu Sul. He'll recieve official confirmation of his achievement at an ceremony in Austin.
According to People Nelson has been using martial arts to keep fit for several years.
He also has a black belt in Taekwondo, but told Vanity Fair back in 2009 that he isn't into kicking anyone's ass:
A guy who really knows martial arts doesn't have to kick anybody's ass. He knows when to just get out of the way.
On Saturday night Nelson was inducted into the inaugural class of the Austin City Limits Hall of Fame by fellow Texan Matthew McConaughey.
Fellow country icons Emmylou Harris and Lyle Lovett joined the Nelson on stage for a string of hits including On the Road Again and Roll Me Up and Smoke Me When I Die.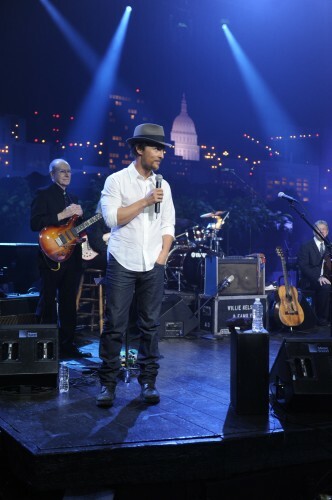 ASSOCIATED PRESS ASSOCIATED PRESS
Jack Plunkett / Invision/AP Jack Plunkett / Invision/AP / Invision/AP
- Additional reporting by Associated Press