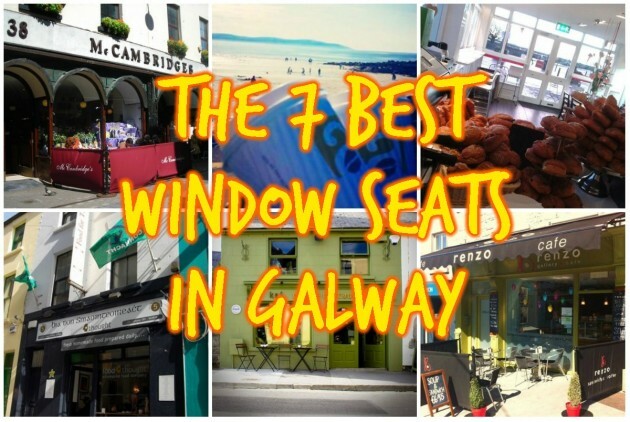 THESE MAY depend a bit on luck, but if you manage to snag one of these tables you'll find all of the world's problems will be solved (OK, not all of them). And your sweet tooth will be delighted.
1. Food 4 Thought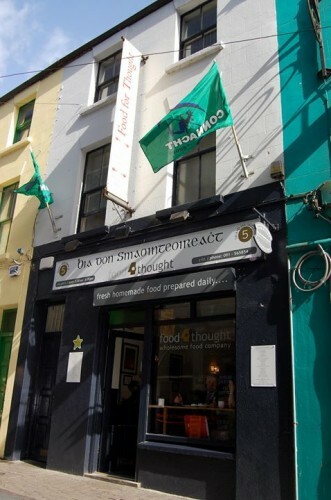 Food 4 Thought Food 4 Thought
Food for Thought is as homely as it gets. The owners are on a first-name basis with the regulars and go out of their way to recommend something they think you'll like.
It's known not just for it's lovely veggie-focussed menu, but as a haven for people seeking a quiet moment away from the shops or the office to have a read, a cup of tea and a homemade flapjack in the lovely window seats.
2. McCambridge's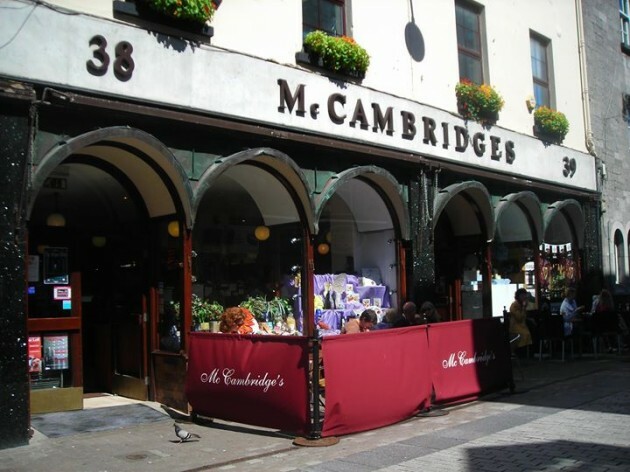 McCambridges of Galway McCambridges of Galway
If you're lucky enough to pick the right time, the window seat behind the stairs is one of the best places for a cup of tea not just in Galway, but in Ireland.
It's a good spot for thinking, so if you need some work done, head there with your laptop and grab a delightfully refreshing ginger fizz or go for a long think, over a cup of tea. They'll leave you to it too.
3. Gourmet Tart Company
Gourmet Tart CO Gourmet Tart CO
The pink cups of the Gourmet Tart Company are an unmissable sign that you've arrived in Galway! There are a couple of different versions of the shop, but a good one if you're in need of some headspace is the one beside the Spanish Arch. The airy tall seats are a good place for a quick sit down and get out of whatever headwreck you've landed yourself in.
4. Kai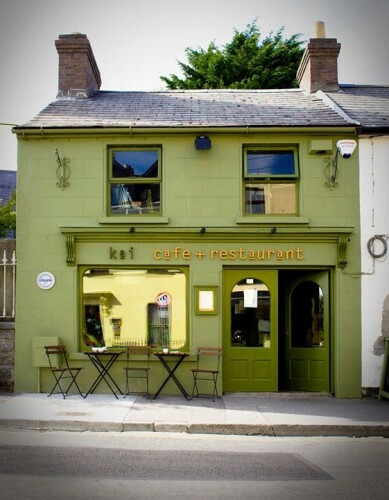 Kai Cafe + Restaurant Kai Cafe + Restaurant
Kai's food is bordering on legendary in Galway. It's such a hit that that you'll already find patient groups queueing on wet Sunday afternoons just to get in for a table. If you find yourself at a loose end during the week when it's a bit quieter, relax by the huge window with a rich hot chocolate to help collect your thoughts.
Don't do it without cake. Kai's efforts are nothing short of spectacular.
5. Arabica, Salthill
Arabica Galway Arabica Galway
A view of the ocean helps no end when you're trying to work out what to say to someone, grasping for inspiration or just need a cup of tea and a long overdue catch-up. Arabica is a spacious, modern-style cafe with a killer cup of coffee.
6. Renzo's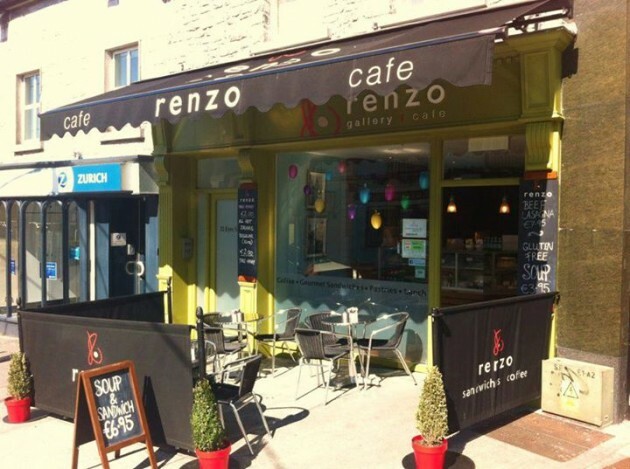 Renzo Gallery Cafe Galway Renzo Gallery Cafe Galway
Even if it's just a few minutes between frenzied shopping trips, Renzo's is a roomy, bright cafe with its own library and art exhibition space. Once you've had a look through the selection of local Renoirs and Picassos (!) you can hop out to the sun-trap seats outside with a good book and a smile on your face.
7. 37 West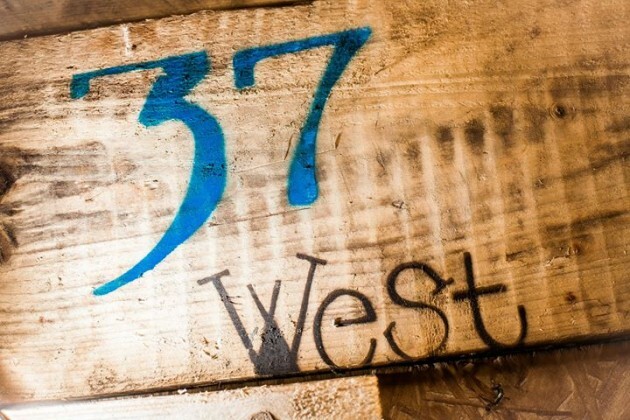 37 west 37 west
"Healthy is the next sexy" is the motto of 37 West and although it's a little bit of a trek to get to, its wooden-finished window seats, super healthy treats and sound staff akem it well worth the trip. It's also far enough away that you can have a good sit-down with reduced chance of bumping into anyone you know.