REMEMBER THOSE FAMOUS 'Nigerian prince' email scams? You wouldn't think anyone would actually fall for them, right? Well…
An American woman going by the name of Sarah sent her online 'boyfriend' around $1.4 million, without ever meeting him in person.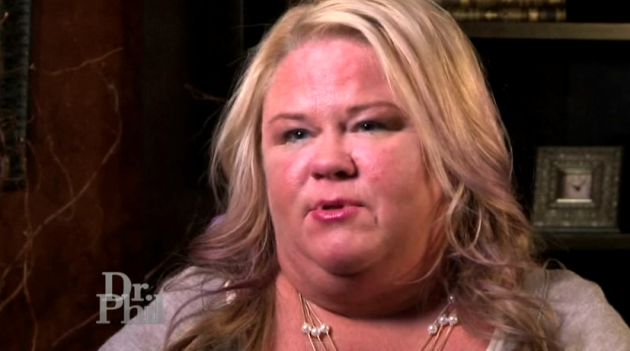 After going through a divorce Sarah joined an online dating website, where she met an Italian-American man named Chris Olsen. He wooed her over email, and Sarah quickly fell in love.
He told her that he was on business in South Africa when he got into trouble with the government, and asked Sarah for help – financial help, that is:
I've given Chris money for several reasons - his credit card was stolen, and he needed money for calling cards, hotel bills, lawyers. I've sent money to his nanny. His visa expired, and the money I have sent was stolen.
Sarah also "bailed him out of jail" to the tune of $550,000. All together, these expenses amount to around $1.4 million. All this time, she never questioned Chris' promise to come back to America and marry her (even though his accent changed several times over their 17 months of phone calls).
DrPhilShow / YouTube
After all this, it took an appearance on Dr Phil to convince Sarah that her lover was, in fact, a Nigerian scammer.
There's a lesson here somewhere. We know there is.