MOST OF US are probably used to our aunties slipping €20 into a card for us on our birthdays. This kid is facing quite the opposite with his own aunt. Quite the opposite.
New York auntie Jennifer Connell is suing her own nephew for damages after a "forceful greeting" (AKA a big hug) lead to her breaking her wrist.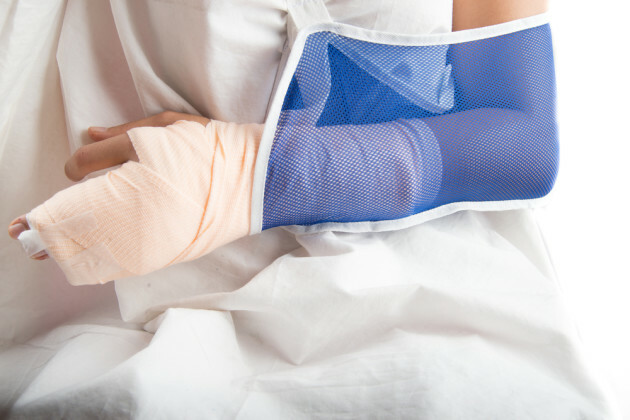 Shutterstock / wckiw Shutterstock / wckiw / wckiw
The incident happened as Connell arrived Sean Tarala's eighth birthday party back in 2011 – upon spotting his aunt, Tarala ran to her to give her a hug.
According to CTPost.com, Connell was knocked to the ground with the force of her nephew's love:
All of a sudden there he was in the air, I had to catch him and we tumbled on to the ground. I remember him shouting, "Auntie Jen I love you", and there he was flying at me.
Truly a terrifying scene.
Connell managed to break her wrist in the fall, and is now suing the 12-year-old boy for $127,000 in damages, claiming he should have known his "forceful greeting" could injure her.

She says her life has been turned upside down by the injury, which makes it difficult for her to live in "crowded" Manhattan – and crucially, messes up her social life.
I was at a party recently, and it was difficult to hold my hors d'ouevre plate.
Photobucket Photobucket
The New York Daily News reports that the boy, whose mother died last year, looked "confused" while appearing in court with his father.
He's not the only one. We'll certainly be extra-careful when hugging out Auntie Mary(s) from now on.
UPDATE: A jury has just decided that Connell will NOT receive the $127,000 damages against her nephew. A victory for aunts everywhere.