TODAY IS WORLD Teachers' Day.
Some teachers are strict, some are totally lax and others? Others are total messers.
Like these guys.
1. The teacher who used a student's mean tweet as his computer background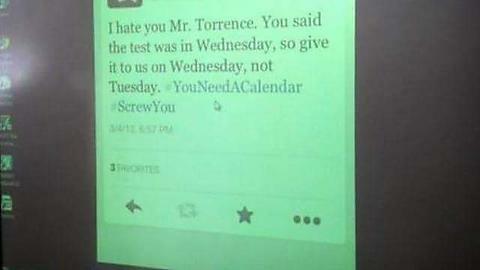 Imgur Imgur
2. The maths teacher who "solved for x-mas"
Imgur Imgur
3. The teacher who got his whole class in on a prank on two students named Jerry and Robb.y
Imgur Imgur
Sit quietly at your desk for a few minutes, get up, say that was easy and turn in your quiz. Do not say anything to Jerry and Robby.
4. The teacher who dressed up as a minion, because why the hell not?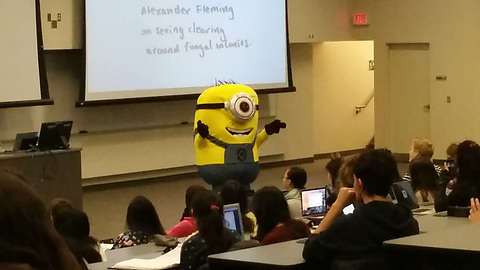 Imgur Imgur
5. The teachers who confiscated a student's phone and returned it like this…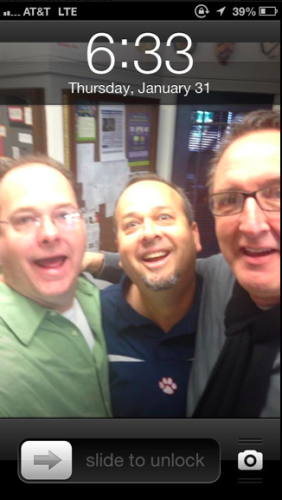 Imgur Imgur
6. The physics teacher who just really hates Justin Bieber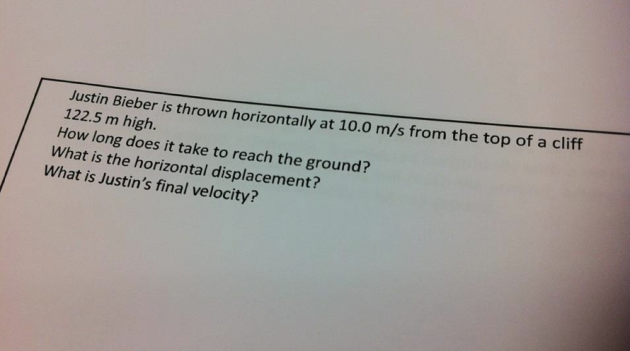 Imgur Imgur
7. The teacher who turned a penis drawing on a student's assignment into a beautiful flower and included an inspirational message
Imgur Imgur
8. The teacher who absolutely nailed their classroom Christmas decorations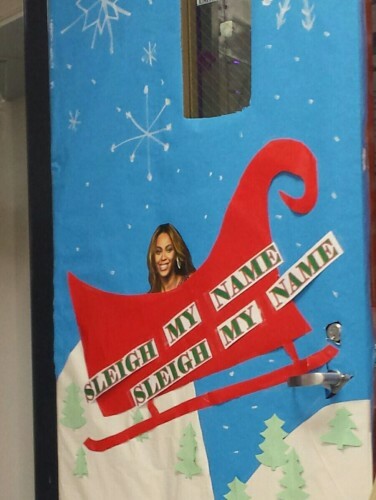 Imgur Imgur
9. The teacher who let couples know that PDA is gross
Imgur Imgur
10. The teacher who wrote these inspirational economics and geography quotes on the blackboard
Cash rules everything around me.
Imgur Imgur
11. The science teacher who wears this hat while doing experiments for the class <3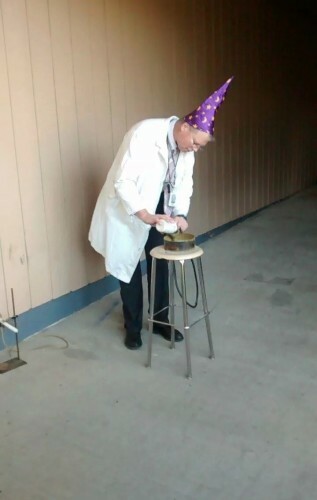 Imgur Imgur
12. The teacher who let his students know that he's not to be messed with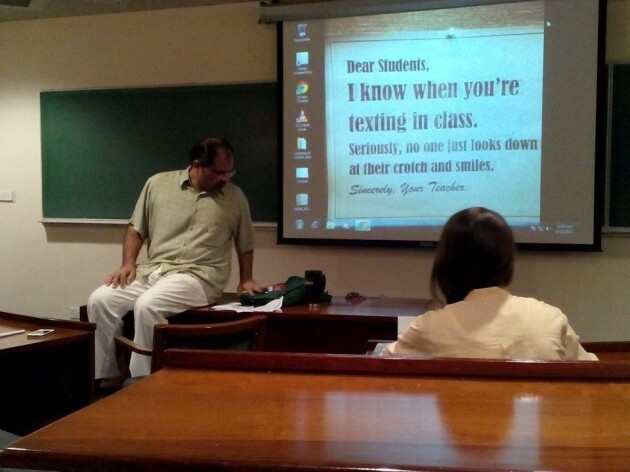 Imgur Imgur
Seriously, no one just looks at their crotch and smiles.
13. The teacher who promised his students 3 bonus points if they did a Borat impression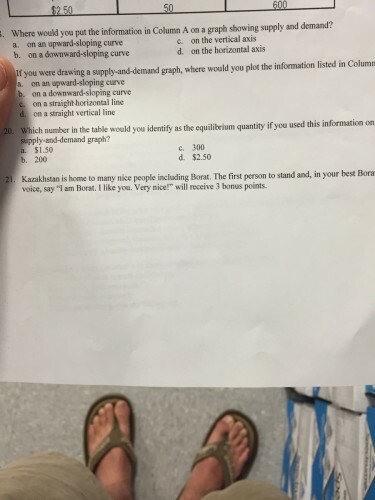 Imgur Imgur
14. The teacher who assigned this homework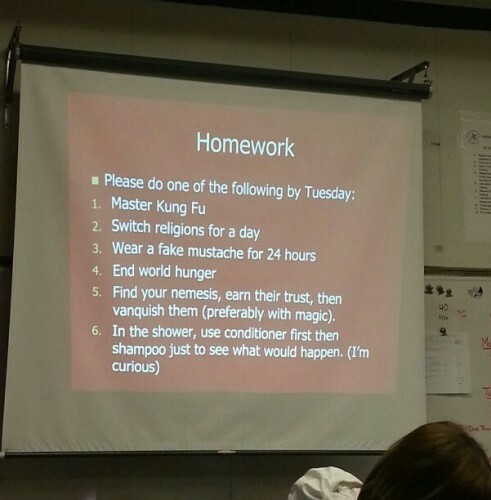 Imgur Imgur
15. And the teachers who got creative with their yearbook photos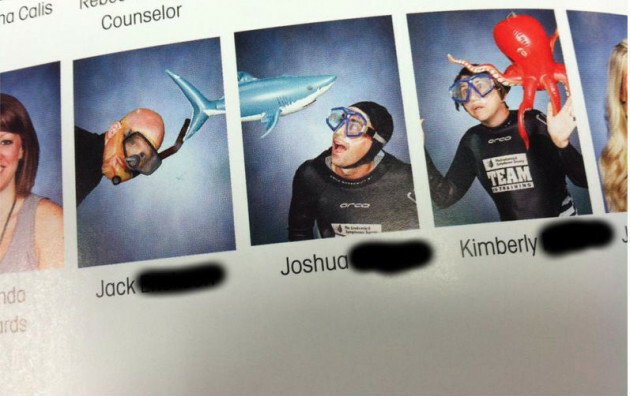 Keep up the good work, teachers!