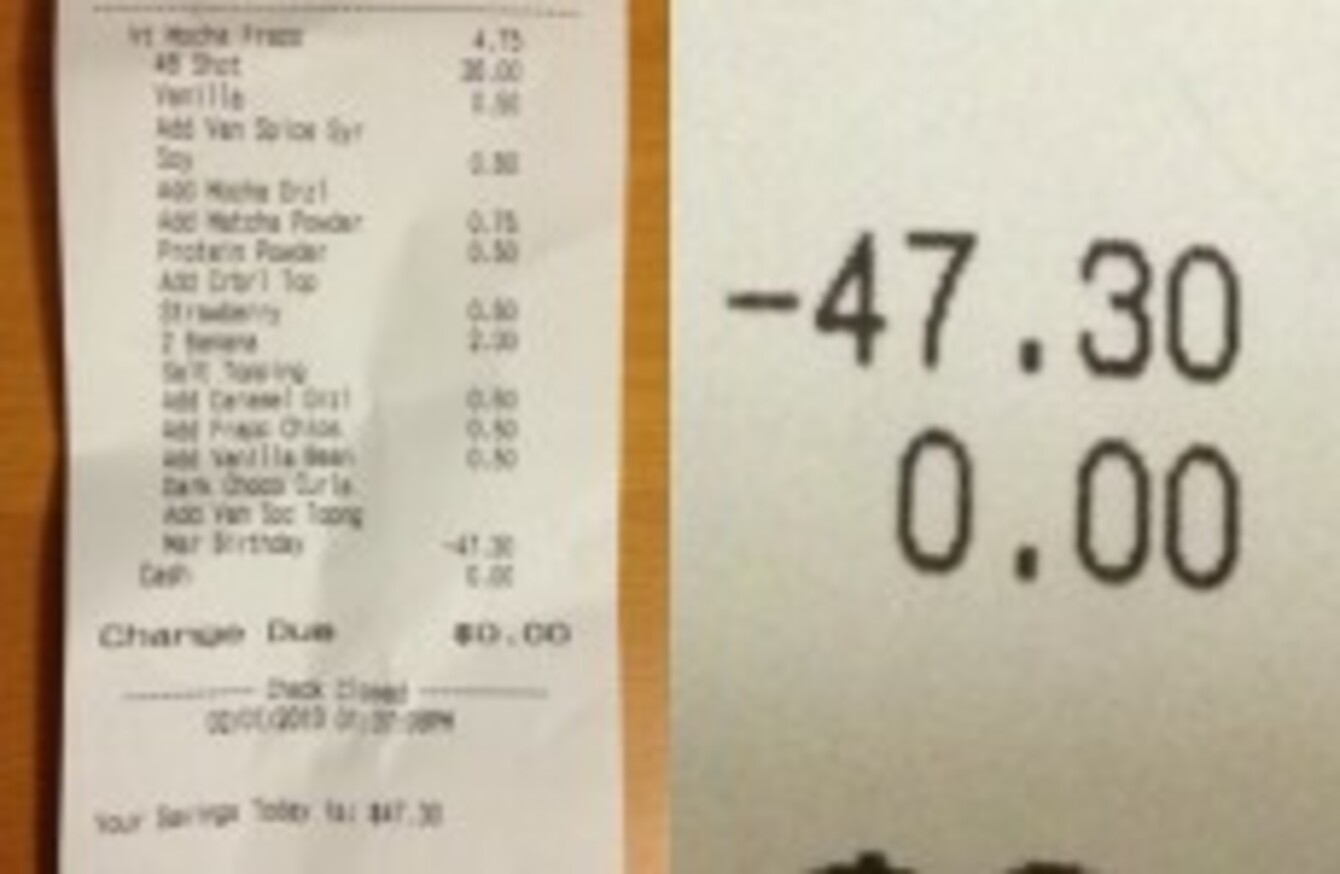 Image: imgur.com
Image: imgur.com
STARBUCKS ISN'T CHEAP, so it probably wouldn't be that hard to spend $50 in one sitting there.
However, $50 on one single coffee?  That's a little harder to get your head around.
Beau Chevassus managed it though, and took a video so the world could see.

YouTube/beauch
If that's not a good use of time and money we don't know what is.