THE WORLD'S TALLEST water slide is under construction in Kansas City, Missouri, and it looks terrifying.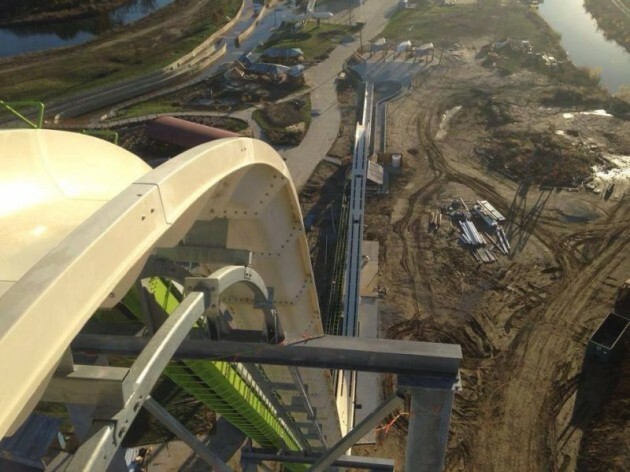 Imgur HOLY MOLY. Imgur
Due to be opened next May, the Verrückt (insane in German) Meg-a-Blaster is also due to be the  fastest, steepest, and we daresay, the scariest.
According to Fox 4 News, the ride, which is in the Schlitterbahn water park, will use four person water rafts to travel the 42 meter height.
We're scared just looking at it.