WHAT'S THE WORST first date you've ever had?
This Reddit thread has been picking up some gems.
Reading on our app? Click into the images for larger versions in a slideshow.
1.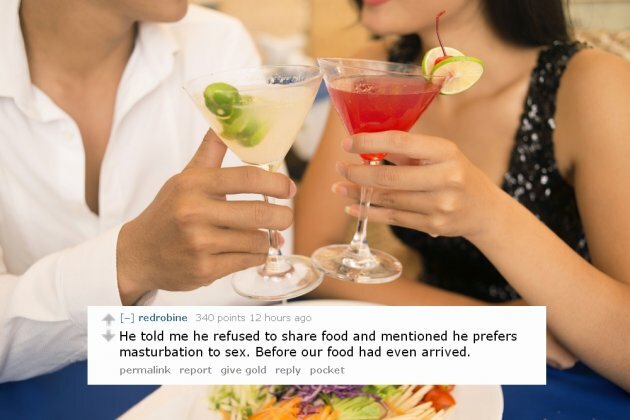 2.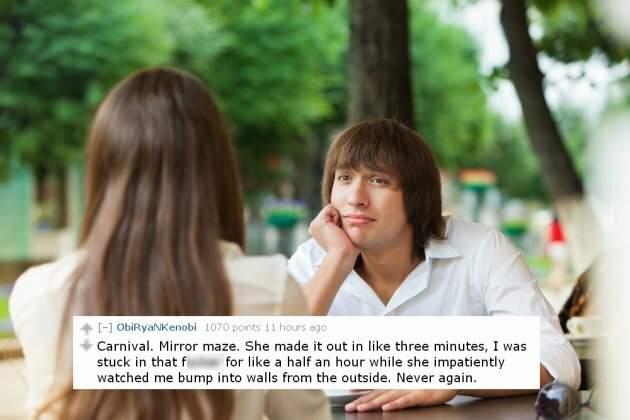 3.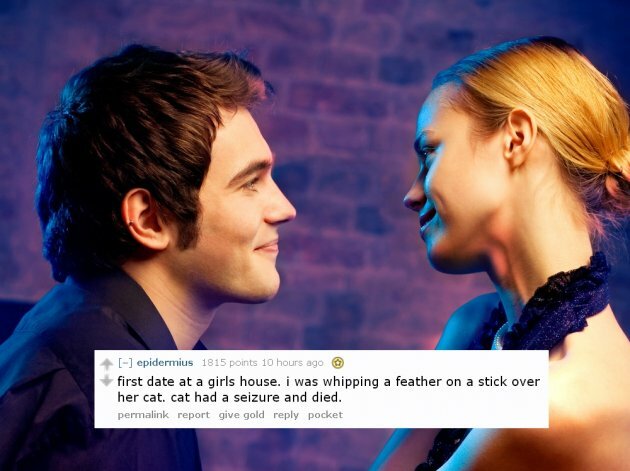 4.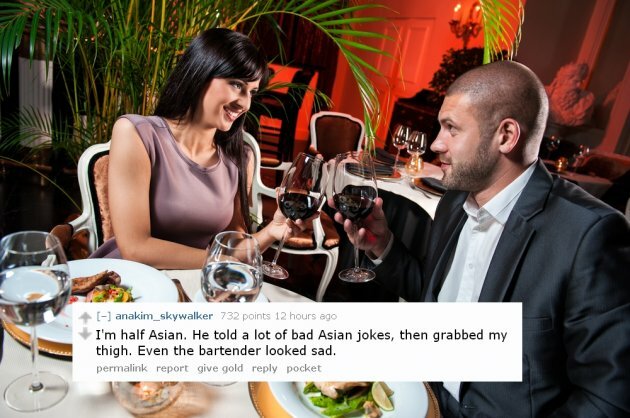 5.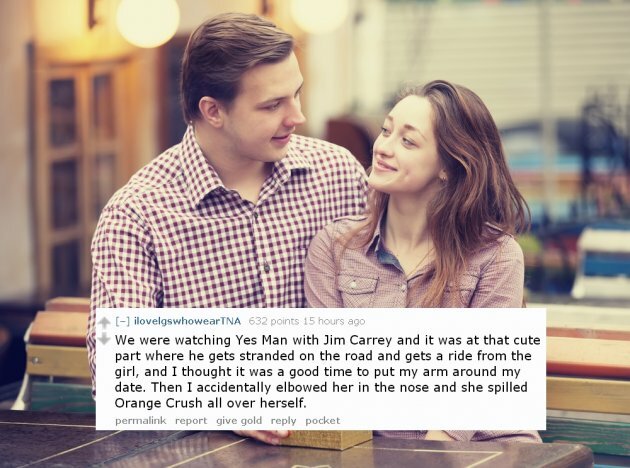 6.
7.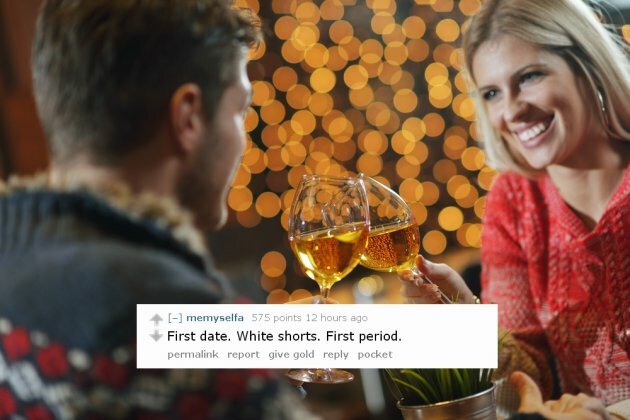 8.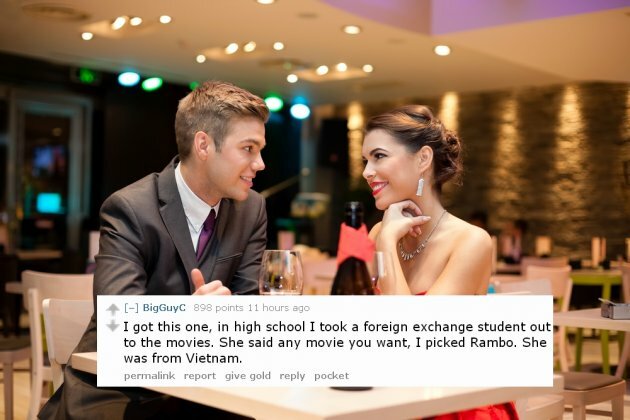 9.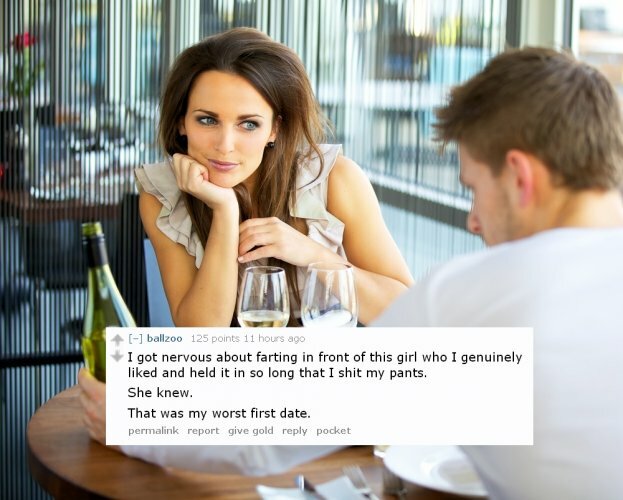 All images via Shutterstock. All screengrabs from the Reddit thread 'Reddit, what is your worst first date story?'
The first cut is the deepest. Can you do any better than that?