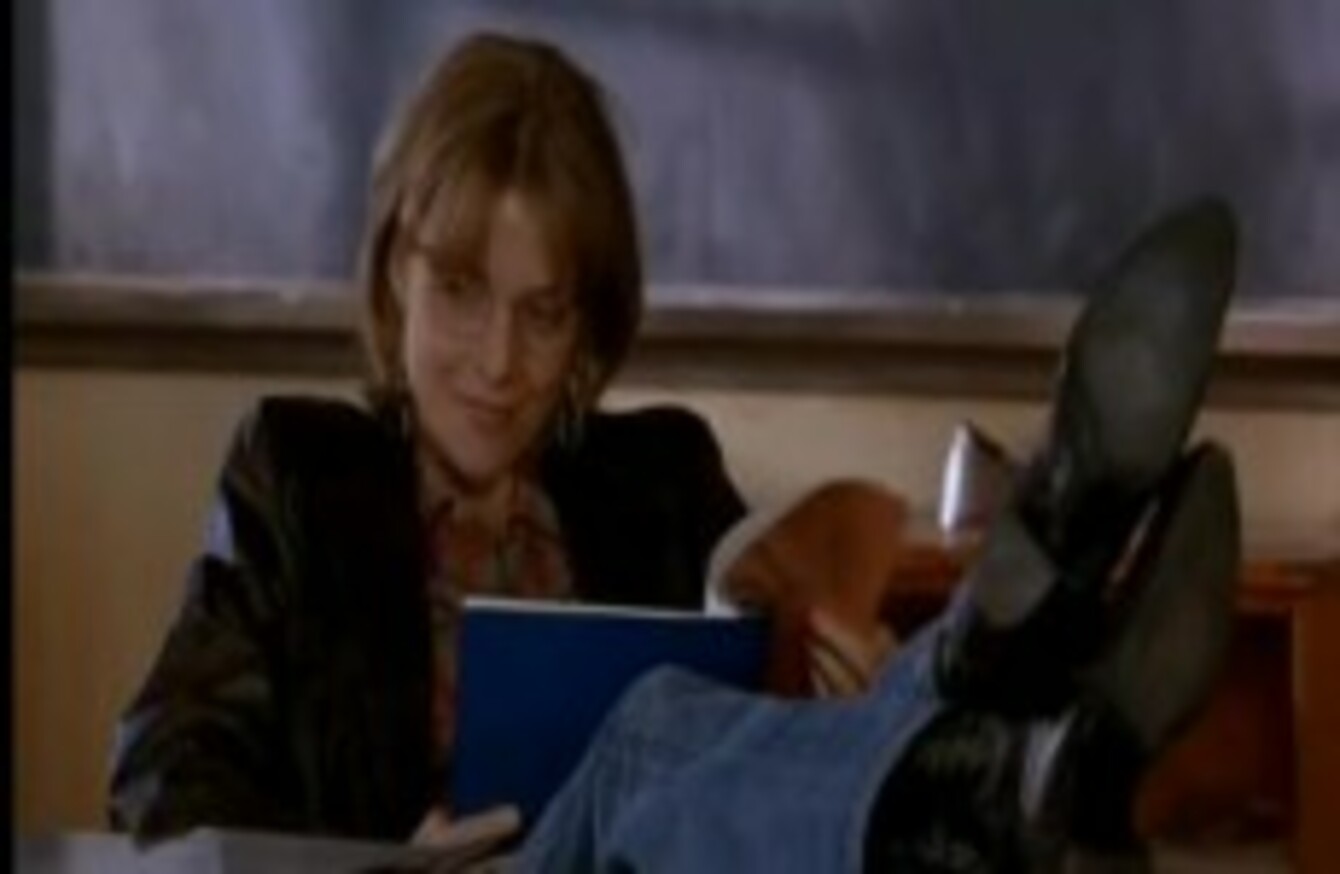 Michelle Pfieffer laid down the law in the classroom in the 1995 movie Dangerous Minds
Image: Still from Youtube.com
Michelle Pfieffer laid down the law in the classroom in the 1995 movie Dangerous Minds
Image: Still from Youtube.com
IRELAND IS GETTING nostalgic today with #ThingsThatTeachersSay trending on Twitter.
Comments that teachers say in the classroom has sparked talk on Twitter, with many Tweeting some classic sayings that we have all heard one time or another in school. Teachers use some inventive ways to get children to listen and learn and it seems that these one liners are familiar to many.
The most popular sayings seem to be based upon the school bell, homework and asking to go to the toilet.
Others found it amusing how their teacher seemed dumbfounded to understand why they did not use the toilet during their break time.
So what are the sayings that you remember from your school days?
Things that teachers say

Things that teachers say

Things that teachers say

Things that teachers say

Things that teachers say

The things teachers say

The things teachers say