XBOX ONE BURST into our lives earlier this summer, and was almost immediately crushed.
Everything from its name, to the way it looks, to news of a controversial "games tax", to Microsoft's failure to reveal any games was criticised following the big reveal in May.
Finally though, there's big news of games.
A major gaming conference in Germany has been told that customers in Europe who pre-order the console before Christmas will get a free digital copy of Fifa 14.
The game will also have a new mode called Ultimate Team Legends, which will allow users to use legendary players to form their final eleven.
Another package for European customers will include a copy of Call of Duty: Ghosts, along with other bonus content.
According to The Guardian this package will be initially available exclusively to Game customers in the UK.
Meanwhile there's an official list of the games that will definitely be available come launch day: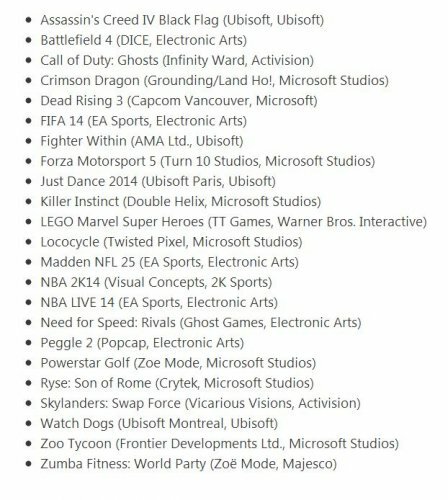 Microsoft has also announced an update to the Fable franchise; Fable Legends will be exclusive to the Xbox One and will allow four players to play in a group against a villain.

YouTube/HamesHQMedia