WE'RE NOT SURE we still qualify to be included amongst "The Kids" anymore. And looking at the apps and networks they're using, we reckon we're right.
If you don't believe it here is a sample of the kind of things "The Kids" are using to get up to all kinds of carry on.
1. Snapchat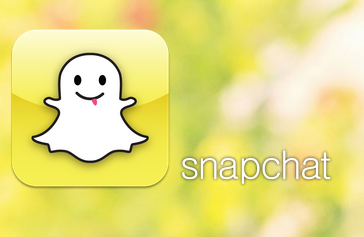 via Snapchat
If you know any young people they may have demanded you follow them on Snapchat.
Given that you struggle to remember your Facebook password you're not sure you know what Snapchat is. It lets you send messages with a timer on them up to 10 seconds that then deletes it.
Of course there's no way the youths are using this for anything inappropriate (of course not) but we find the idea a bit unsettling. Would you not just write each other an 'ol letter like we did with our pen pals way back? Far from sexting we were reared.
2. Vine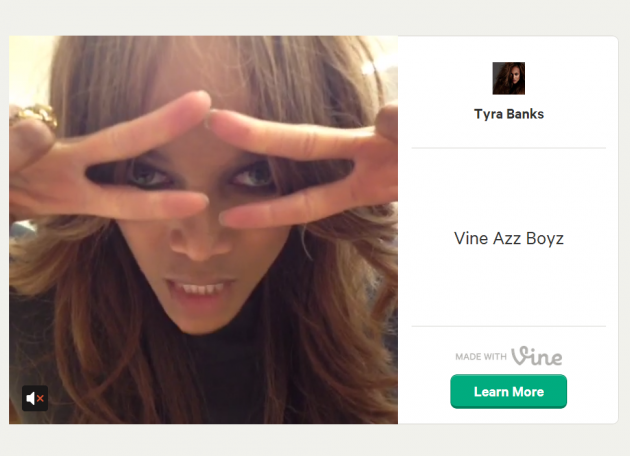 Vine / Tyra Banks
A new addition on the video sharing scene, Vine is picking up plenty of teen followers presumably because allowing you to loop six seconds of video is perfect for teen attention spans.
A quick look at VPeeker shows that the site has plenty of teen followers enamoured of Vine's 6 second timespan. We remember when a three minute pop video seemed short and sweet. Jaysus.
3. Keek
Keek has been growing in popularity since last year, a video based social network that lets you share your thoughts in 36 second videos.
You can share videos and post status updates via clips but the main thing you need to know is that the Kardashians use it non-stop and where the Kardashians go a certain amount of "The Kids" will follow.
We're not sure if we're convinced but we will admit that this video of Kim Kardashian getting a fish pedicure that she shared via the site is pretty funny:
nzuploader03 / YouTube
4. Tumblr

If you want insight into the gifs, pop culture obsessions and general mindset of "Those Young Folk" then you could do worse than trawl through Tumblr of an evening.
A blogging platform that's mainly used for images, their front page handily reminds you that "107.5 million blogs" and "50.5 billion posts" (!) exist on the site.
That's a lot of One Direction gifs.