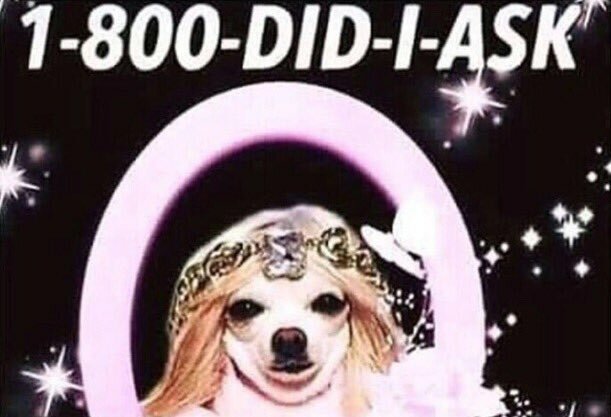 Twitter / Julia Twitter / Julia / Julia
BEAUTY BLOGGING and showing off your makeup skills on social media have never been more popular – and the makeup police have never been more prevalent.
gee / Twitter gee / Twitter / Twitter
You know, the makeup police – the people who just can't stop themselves from commenting on the amount of makeup they think someone is wearing.
The people who go on about 'natural beauty' and scold people for enjoying a healthy amount of black eyeliner. Those people. Here's our message to you, makeup police.
Firstly: It's not about you
Take a second to think about that. How does this person's makeup affect you? It probably doesn't. So why are you so mad?
No one uses makeup to look the same as they do without it
No one is putting gold glitter on their eyes and lashes that go up to their eyebrows to be 'natural'. It's there to be noticed. That's the point!
And the whole 'natural look' business is a scam
The celebrities that are held up as examples of natural beauty? Yes, they are good looking, but they're also wearing makeup. Plenty of it.
Makeup is a skill
Eyeliner that sharp doesn't just happen. It takes a serious honing of your craft.
It can be such a mood-booster
YouTuber Em Ford reclaimed her confidence after developing adult acne through makeup. And show us a woman who has not been soothed by a good concealer on a particularly spotty period day.
And it's just fun
Wearing a bright red lipstick when you're just going to the shops is fun. Seeing if you can contour yourself a chin ahead of a night out is fun. Applying a dramatic smokey eye is fun.
So, as your mam would say, let them off
If you wouldn't touch a contouring palette to save your life, if your makeup routine consists of just lip balm and concealer – great! Good for you.
If you apply false eyelashes to go to the supermarket and adore a good full-coverage foundation – also great! You're not harming anyone.
Let's make the 2017 the year of just… letting people off.
DailyEdge is on Snapchat! Tap the button below to add!