ZOE SUGG, OTHERWISE known as Zoella, is a popular YouTuber with somewhat of a Midas touch.
Her first book 'Girl Online' broke records in her home country for first-week sales, according to Nielsen Bookscan.
In 2014, she put her name to a beauty line at UK drugstore chain Superdrug, where it has since broken sales records.
So it seemed natural for her to look at the most lucrative – sorry, wonderful – time of the year for her next big launch.
I mean, what Zoella fan wouldn't adore a Zoella advent calendar?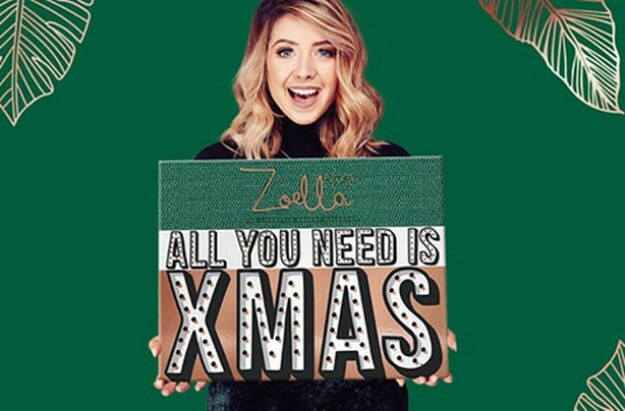 The 12-window advent calendar will set you back £50 (€55 here, obvs) from Boots, and contains items like cookie cutters, glitter and a candle, among other things.
The calendar also feigns tradition by starting on Christmas Day and ending on January 5th.
People are skeptical as to whether the contents of the calendar is actually worth the money though.
Fellow vloggers Jack Maate took to Twitter to share a 'brutal and honest review' of the calendar.
And he goes to town.
JaackMaate JaackMaate
Door number two's got confetti in it … It's a bag of f*cking confetti! She's taking the p*ss!"
Others went to the effort of working out the actual value of the box and its contents, with most of the items coming in at under £1 each, putting the total at just under £25 (€28).
Parents of Zoella lovers were also critical of the contents of the box, and have since been flooding Boots with 1-star reviews online.
However, hardcore fans were quick to defend the YouTuber, suggesting that the pricing was probably out of her control.
Following the backlash, a spokesperson for Zoella Lifestyle told Mirror Online: "Zoe is incredibly proud of the Christmas collection and excited to see it in store.
"However, the pricing and in store promotional strategy of the collection, including the calendar, is at the control of third parties and is not set by Zoe."
So there you go.
If you're looking for some advent calendars that are actually cheap as chips, click here.
DailyEdge is on Instagram!