IT'S DIFFICULT TO remember a time before games consoles.  In fact, for some of you it's probably an impossibility.
Their arrival to the mass market in the 80s excited children and made parents despair over their children's desire for expensive Christmas presents in equal measure.
If you were lucky though, your parents somehow managed to find the money to make your December 25th extra magical.
With the announcement of the new Xbox One this week, we have consoles on the brain, so here are the 12 wondercomputers that made you Christmas mornings a dream.
Before we start, listen to this to get you in the mood.
YouTube/PeyserConley
Here we go!
Atari (1979)
This bad boy blew the minds of many a young person in the early 80s.  Those lucky enough to have one wasted hours and hours playing Pac-Man.
AP/Press Association Images
Amstrad GPC464 (1984)
Poor Amstrad never really had a chance in the big time games market, but Irish households were happy to get involved in their effort.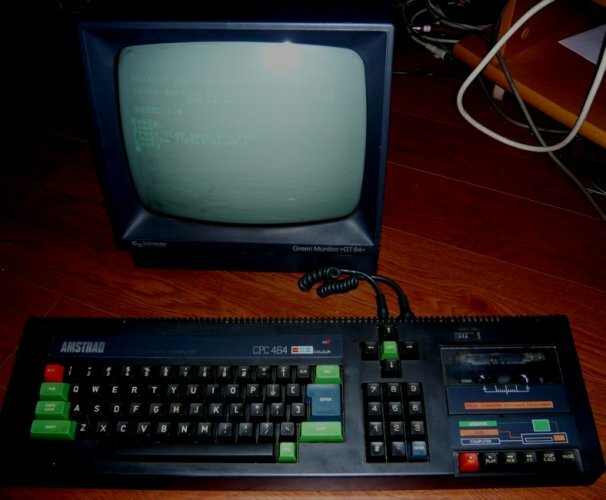 via VircOfMadness
Hands up, who broke their joystick playing Daley Thompson's Decathlon?
YouTube/Mat Howlett
Sega Megadrive (1988)
Sonic the Hedgehog was the big star on the Sega Megadrive.  His spinny coin grabbing ways teased youths across the world and Ireland was no exception.
Also:
YouTube/hemightbegiant
Commodore 64 (1982)
Where else would you learn how to be a ninja?
Ted S. Warren/AP/Press Association Images
YouTube/laffer35
Nintendo (1985)
Ah, the Nintendo Entertainment System.  It was many gamers first love, which is no surprise given the seductive nature of games like Super Mario Brothers and Duck Hunt.
RICHARD DREW/AP/Press Association Images
YouTube/Bryce Callow
Gameboy (1990)
Alright, it's handheld, and not like the other ones, but let's be real, we all coveted the sleek grey Gameboy.
The Gameboy, of course, could only be played by one person at a time, and no Irish parent would buy one for each child, thus it was source of thousands of childhood arguments.
Tsugufumi Matsumoto/AP/Press Association Images
Super Nintendo (1990)
This console blew our minds.  You could play all of the Super Mario games on one cartridge via Super Mario Brothers 3!  Your character could fly, for God's sake!
Incredible!
Wikipedia Commons
Playstation (1994)
Remember when Melinda Messenger was a thing?  It was around then that the Playstation roared onto the scene.  It was waaaay cooler than any of the consoles before it.
Peter Jordan/PA Archive/Press Association Images
YouTube/Vilmos Toth
Nintendo 64 (1997)
This is where things got really fancy.  The Nintendo 64 had a three pronged controller for goodness sake!
KEVORK DJANSEZIAN/AP/Press Association Images
Nintendo Gamecube (2001)
Unfortunately, this bad boy never really took off, but it was a special shape and good on Nintendo for trying.
PAUL SAKUMA/AP/Press Association Images
Xbox (2001)
The Xbox arrived in 2001 and with it, Halo, which continues to be a best-selling game.  Basically, productivity was dealt a harsh blow in 2001.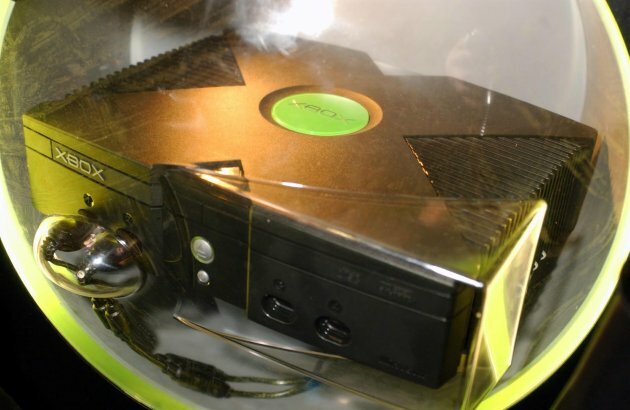 Yui Mok/PA Archive/Press Association Images
Nintendo Wii (2006)
'NO WIRES?'
'But how does it know?!?'
'There are no wires!'
Etc.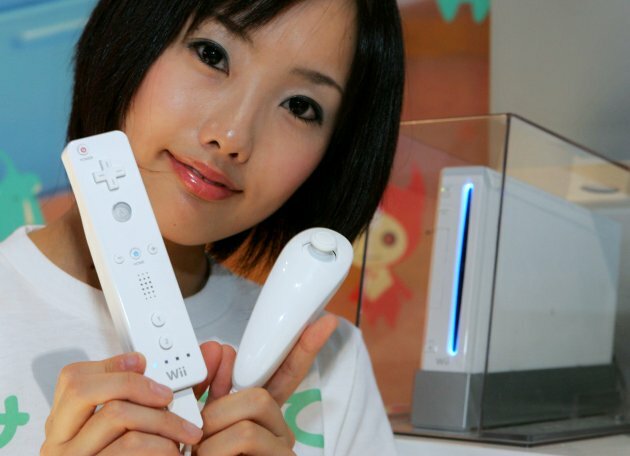 KOJI SASAHARA/AP/Press Association Images