GOOGLE HAVE ANNOUNCED plans to let those using their services decide how their data is used after they die.
It raises interesting questions about what to do with the digital footprint you leave but it also makes think about all the awful things we've posted on social media.
Let's face it, our "legacy" is a bit of a mess.
Here's what we'd get rid of from social media when we're gone. Just to be safe.
1. Anything related to drinking
Oh god it seems like a good idea at the time but we want to banish all drunk tweets / FB posts etc to hell for eternity: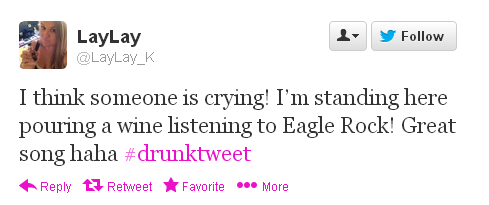 2. Anything too sexy
Nothing wrong with the ego boost of a few likes on a nice picture of yourself but we'll cringe when we look back on some of our attempts to be sexy. Honestly.
3.  Those awkward passive aggressive statuses
Oh yes THAT persons knows what THEY did and you'll TELL them by NOT naming them in YOUR status
Seeing those back will be super awkward

PassiveAggressiveStatus / Tumblr
4. Things you forget you liked
Remember when we all signed up to Facebook and you'd hit like on the funniest things for the laugh and then suddenly you're being asked by mates if you really liked Creed?
We are so stressed about the things we forgot to unlike that might come cropping up again
Meekison93 / YouTube
5. The horrific night out pictures you just can't shake
Yes you can detag pictures all day but there are still scores of horrible photos of you out in the club when you should have known better.
There's so many we'd love to just scour from the internet forever
Like thinking you're gas in the toilets
Embarrassing Photos Cardiff
And general dancefloor awfulness
Embarrassing Irish Nightlife Photos
6. Inspirational quotes
Imagine if people realised you were posting this kind of stuff around the place and not trying to be funny when doing it: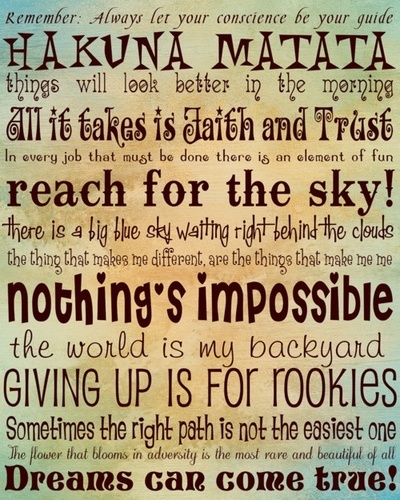 Takemeawaytodisney / Tumblr
You'd be scarlet.
7. Sexting
All of you people into your raunchy messages might get your comeuppance if you're not careful.
Not that we'd ever engage in this sending racy pictures carry on. Heaven forbid.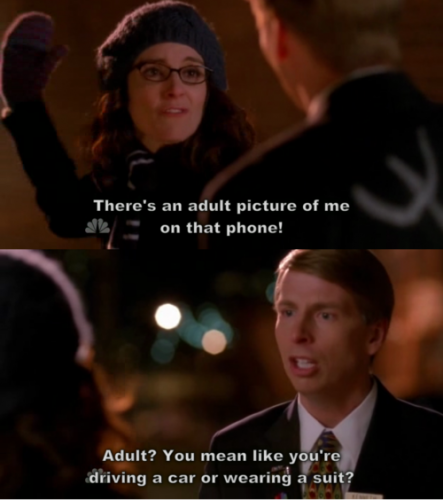 Alliteration and Alcohol / Tumblr
8. Awful hairstyles
Think of all the snaps out there of your hair looking truly, truly terrible.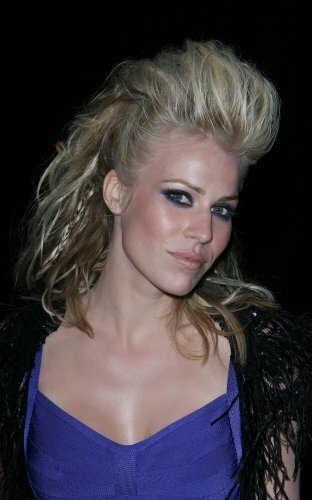 Ian West/PA Archive/Press Association Images
Shudder.
9. Private messages going public
Imagine if all the nasty things you said about people in your private messages was read by everyone else?!?
You'd seem so horrible.
The idea of everyone reading our private messages makes us feel like this: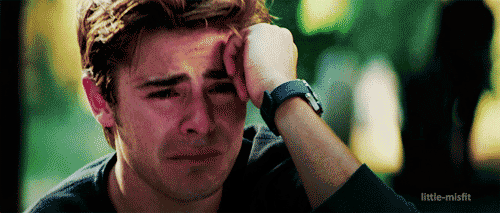 Sasha Mizaree Diary / Tumblr
10. Hashtags
You'll look back on the moments you had like these and cringe, we're telling you:
Via Imgur
11. Breaking people's heart publicly
The moments where we all have been as cruel as this young lady: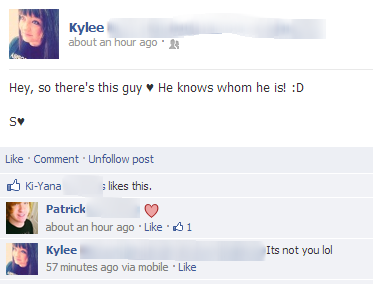 We Will Carry On / Tumblr
12. Anything to do with Bebo being revisited
Imagine.
Some intrepid One Direction fans have found Niall Horan's Bebo page and it'll send you right back into Bebo nostalgia.
And by nostalgia we mean sheer horror at the idea of looking back at the timewarp that is most peope's first foray into social networking.
Sure lookit Niall's page: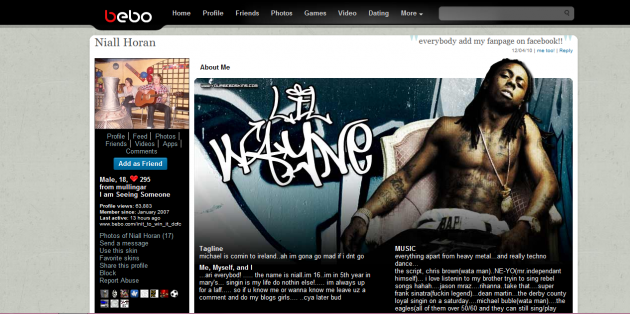 Horanetc / Tumblr
We'd rather not look back on the days of Top 16 and filling out pointless quizzes about yourself.
Also Niall's MSN screenname is pretty great:
Horanetc / Tumblr
Don't let what happened to Niall Horan happen to you.
Delete your Bebo while you still can.