THIS WEEKEND SAW Reese Witherspoon being arrested for disorderly conduct and even had "don't you know who I am moment". Oh dear.
This come as a shock to many given that Witherspoon is famously clean cut and is not the kind of starlet you see getting into scraps outside nightclubs and running their mouth about their peers on Twitter.
We had a dig around for a list of other celeb arrests that will leave you very surprised indeed.
1. George Clooney
Of course, Hollywood golden boy George didn't get arrested for anything too serious but for his political beliefs.
He was arrested for "disorderly crossing of a police line" when protesting over the Sudanese government outside their Washington embassy last year.
George only had to pay a $100 fine and was able to walk free and told reporters it was his first arrest afterwards.
He even has a bit of a laugh with them.
Good man George.
CNN / YouTube
2.  Martha Stewart
Martha Stewart is famed for her cookbooks, TV work and generally classy image and is a big-ticket brand, particularly in the US.
It's odd then that she ended up in prison for 2004 after a corporate fraud trial that saw her spending five months in prison and two years under supervised release.
That included a five month stint of electronic monitoring, where she had to wear one of those braclets on her leg that monitors her (We find this fascinating).
So of course she showed it off at a press conference.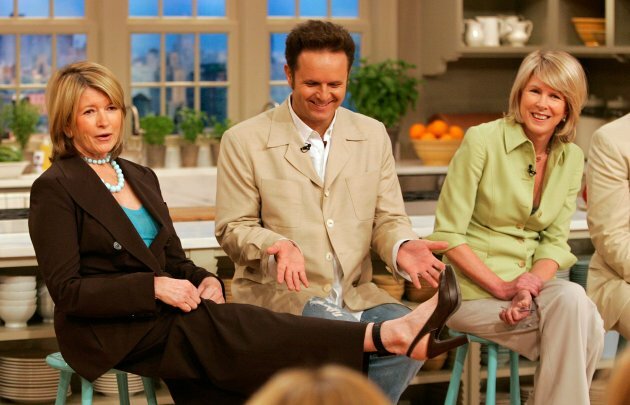 FRANK FRANKLIN II/AP/Press Association Images
Fair enough.
3. Hugh Grant
In 1995 Hugh Grant had become a big name thanks to his high-profile relationship with Liz Hurley and his role in the mega-hit Four Weddings and a Funeral.
He found himself in some bother however when he was busted for indecent conduct with a prostitute in a public place.
Grant was supposed to be promoting a film at the time and still carried out interviews, including this famous sit down with Jay Leno where he admitted he had done a "bad thing" in his very own awkward Hugh Grant-ish way.
Yosraz15 / YouTube
4. Winona Ryder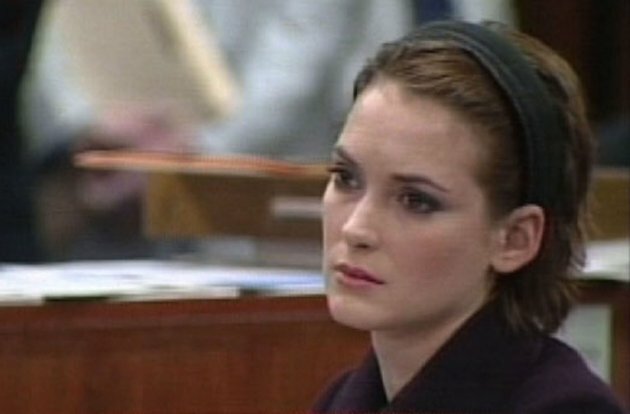 kika/allaction.co.uk /EMPICS Entertainment
Edward Scissorhands and Heathers made Winona Ryder a favourite of a generation of teens but in 2002 she was arrested for shoplifting in what became a highly public trial.
It was something of a shock for fans and Ryder, who took a break from acting until 2006.
But now she crops up in films all the time and makes this face on the red carpet so it's grand:
kika/allaction.co.uk /EMPICS Entertainment
5. Paris Hilton
Damian Dovarganes/AP/Press Association Images
At the peak of her fame, Paris Hilton wasn't exactly a good girl.
She was known for partying around the world and was the very definition of famous for being famous.
But still she wasn't getting arrested and she seemed unlikely to ever have to do anything along the lines of jail time.
In 2007, Hilton broke probation for a previous drink driving offense when she was caught speeding and was sentenced to 45 days in jail.
There was plenty of fuss from her legal team who managed to initially get the sentence shortened before a judge decide she had to serve the full thing.
The media circus over it was a real surprise and took up an alarming amount of column inches (interestingly, when Hilton encountered more legal trouble in 2010 it was far less reported) and it's little surprise that her peers like Nicole Richie, Lindsay Lohan and Amanda Bynes faced similar attention for their mishaps.
6. Bruno Mars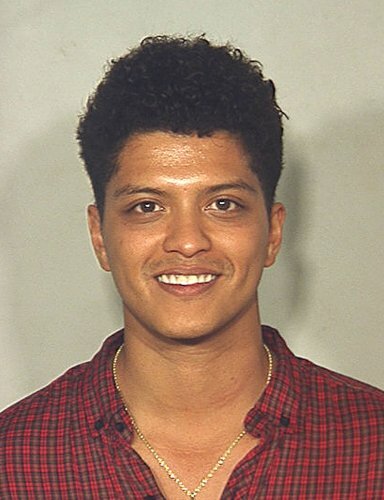 Las Vegas Metro Police Department/AP/Press Association Images
We know him best for piano-driven ballads and always wearing a hat but Bruno Mars also had a run in with the law in 2010 just before his first album was released.
He was arrested for possession of a controlled substance but managed to get off with probation.
Jaysus, if Bruno Mars is out getting into trouble, what hope do the rest of these celebs have?