OUR WORLD-WEARY, hardened hearts have been warmed and softened after learning about two Daft.ie users who met while house hunting are now married!
Denise Swanepoel went to look at a room in a house in Kimmage eight years ago. She didn't take the room, but the Cork man looking for a housemate called her up a few weeks later and asked her out.
They got married last month.
Now that you've been overtaken by a rush of good feelings, let us bring you some more heartwarming stories from around our little country…
1. Man jumps into Liffey to save pet rabbit
In July 2011 a homeless man who lives on the streets of Dublin City jumped into the river Liffey after his pet rabbit was thrown in.
When the rabbit was thrown into the water by another man after a disagreement, his owner wasted no time in climbing in after him.
The pair are still a regular sight on the streets of Dublin.
YouTube/Seb Dooris
2. Garda Noel, Pet Detective
Garda Noel from Pearse Street Station in Dublin had a big hand in reuniting Bingo the lost dog with his owners.
Bingo went missing after he was tied up outside a shop but managed to get loose. He was handed into the Garda station and after CCTV searches, posters and a TheJournal.ie campaign, his owners were found.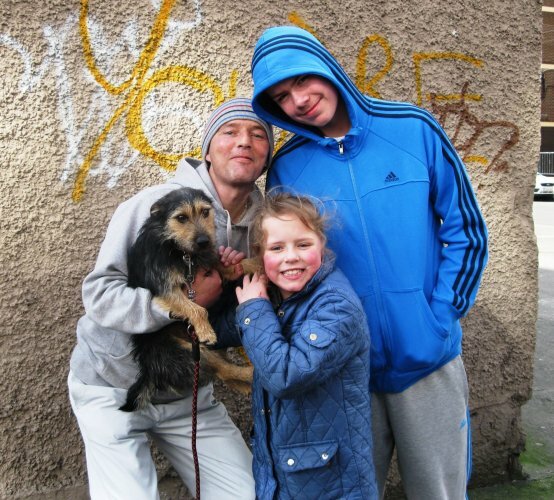 Bingo reunited with his owners (DSPCA/Facebook)
Also, lets not forget this top quote from Garda Noel about an irate swan:
Someone just came in and handed him across the counter to us.
It was a really cross swan as well, we had to put him in a cell for a while to calm down.
3. Phone home
Last month there was consternation in a household in Carlow when a house phone was accidentally sent in a care package to Oz.
Figerty the Dog was initially blamed for the missing phone, when in fact it had travelled thousands of miles before being discovered in a birthday parcel in Brisbane.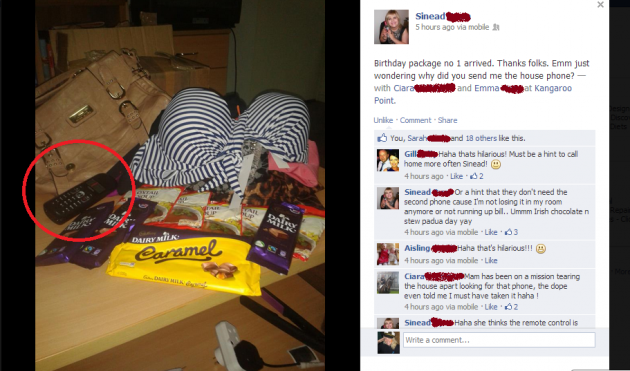 4. The tale of Aran and Ellie the collies
Aran the collie was reunited with his Scottish owners after being lost while on holiday in Carrick On Shannon in Leitrim.
But the story doesn't end there. Aran's owners adopted another collie called Ellie from a centre in Glasgow. Ellie had originally come from… Carrick On Shannon. In fact she had come from the very same rescue centre which had reunited Aran with Di and Albie in the first place.
Unfortunately Aran passed away shortly after his trip to Ireland, but at least he got to spend his last few months at home.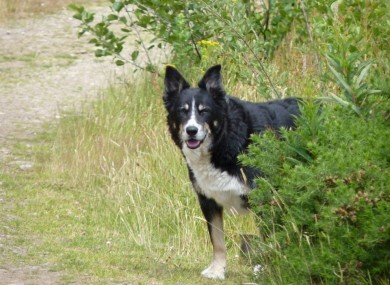 Image: Albie Roberts
5. Mayo fan reunited with lost ticket
Last September an honest aul sod handed in a precious All-Ireland Final ticket to Gardaí after finding it on the ground in Westport.
The ticket was reunited with its owner and all was right with the world.
6. Ireland fan reunited with Euro 2012 tickets
In another moment of sportsmanship an Irish soccer fan who left his tickets at Dublin Airport was reunited with his tickets after they were found at the Champion Sports store in the airport.
Faith in humanity = restored.
The precious tickets (Dublin Airport)
7. Community Alert
Three would-be-raiders in Galway got their comeuppance after  they were apprehended by about 40 neighbours of an elderly couple in Turloughmore.
When the raiders were spotted acting suspiciously a community alert text service rounded up the 'troops' and the men were surrounded until Gardaí arrived.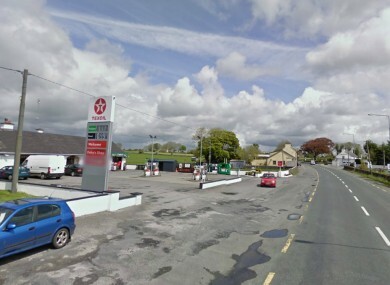 The village of Turloughmore in Galway