KEIRA KNIGHTLEY TURNS 27 today. That's right, she's only 27  despite starring in hits such as Pirates of the Caribbean back in 2003.
Knightley isn't the only one, here's a list of celebrities who are alot younger than you realise.
Get ready to feel a bit old and inadequate.
1. Adele
We all love  Adele and the fact that she's hilarious, insanely talented and always in awe of how successful she is.
Also, it's hard to believe that Adele is only 24.
In fact Adele's two hit albums 19 and 21 were released when she was in fact 19 and 21 (How shocking.)
If that doesn't make you feel unsuccessful and old then you're probably just Adele.
She even won an Oscar. AN OSCAR. AT. TWENTY. FOUR.
Ian West/PA Wire/Press Association Images
2. Lady Gaga
From 2008 through to 2009 Lady Gaga broke out to become pop's biggest star. In 2011 she released third album and has managed a rake of hit singles.
What age is Lady Gaga? She's only 26 and has already had the kind of career most popstars would struggle to reach in 10 years.
All that and she's worn more over-the-top outfits in say, a week than we'll ever manage in our lifetime.
How upsetting.
Doug Peters/EMPICS Entertainment/Doug Peters/EMPICS Entertainment.
3. Robert Sheehan
Love/Hate has undoubtedly made Robert Sheehan something of a national treasure but his role on E4 series Misfits and a promising film career mean that this Irish actor is on the rise.
All that and he's still only 25.
Ah here
Ian West/PA Wire/Press Association Images
4. Kristen Stewart
Between five (FIVE) Twilight films and that whole "cheating scandal" last year you'd probably wager that Kristen Stewart is at least 26.
Well, guess what?
She's 22.
Ol' K-Stew was born in 1990.
Shudder.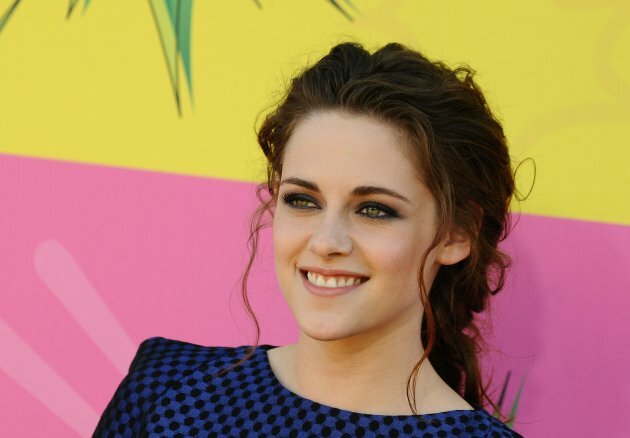 Jordan Strauss/AP/Press Association Images
5. Daniel Radcliffe
Another young star in a long running franchise, Daniel Radcliffe was the face of Harry Potter for eight movies.
He's also starred in a Broadway show and last year's horror hit The Woman in Black.
So, what age is Daniel you ask?
Just 23 years old.
Here is Daniel with fellow young person Kristen Stewart presenting at the Oscars last month.
We're so jealous. And old.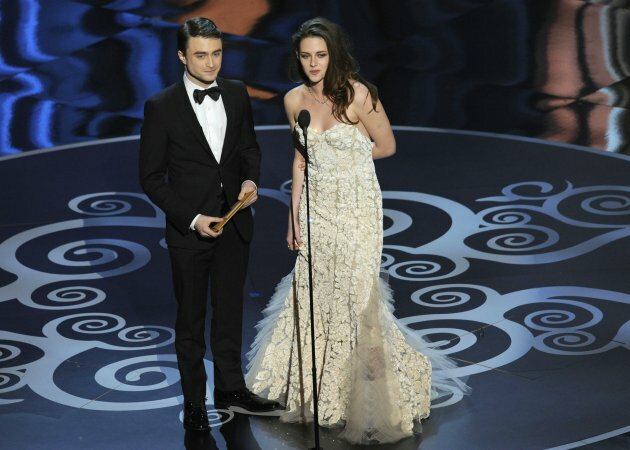 Chris Pizzello/AP/Press Association Images
6. Taylor Swift
She's gone out with an impressive amount of famous blokes, written piles of hit songs and is still caught up in that Harry Styles mess.
She what age is noted man-dater Taylor Swift?
That's right, she's only bleedin' 22.
She even has a song about being young and carefree and having lots of success at the age of 22.
It's called … 22.
TaylorSwiftVevo / YouTube
7. Jennifer Lawrence
She's the current It actress we all want to be mates with who is so witty and self aware she's clearly at a very mature age.
But no, Jennifer Lawrence is also just 22. (Her co-star in The Hunger Games, Josh Hutcherson is only 20. Holy god)
She doesn't have her own "I'm super young don't be jealous" song in the vein of Taylor Swift but let's watch an excellent compilation of Jennifer being young and funny.
So young. So funny.
Dorothy Snarker / YouTube
8. Niall Horan
He's our hero for being the Irish bloke in the biggest boyband in the world.
Alongside from being the token Irish messer he's also avoiding the gross tattoos befalling the rest of his band mates.
So of course that makes Niall the older and sensible one in the group right?
No, he's just 19 and was born in (deep breath) 1993.
And of course the lads and Niall have a song about keeping the party going because they're so young.
WE GET IT YOU'RE YOUTHFUL PLEASE STOP. IF YOU NEED US WE'LL BE INVESTING IN A TIME MACHINE AND JOINING A BOYBAND.
OneDirectionVevo / YouTube