SORRY ROBBER, YOU messed with the wrong OAP.
An 89-year-old shop owner in Washington used a golf club to beat off a thief who tried to make off with her cash register. The intruder threatened her with a sword before running off in frustration with her lack of compliance.
Miyo Koba was working in Frank's Supermarket on Sunday when a man she described as tall and slender entered wearing a ski-mask and dark sunglasses.
Koba has owned the store for about 60 years, and even kept it running when her husband died. When she noticed the man behind the till she threatened him with a scissors.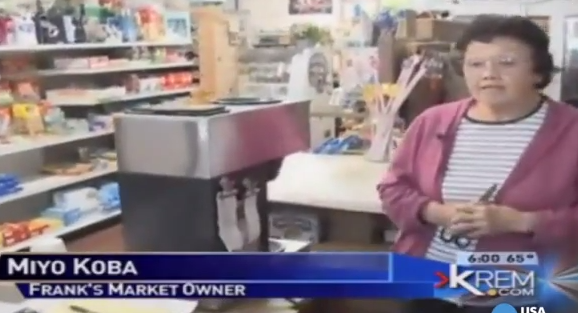 I had the scissors in my hand like this, and he was trying to open the till, and he said, 'Open the till!'. I said, 'No, I'm not going to open the till for you,' and I said, 'If you don't get your hands off the till, I'm going to stab you with my scissors.' But I didn't. I didn't have the nerve to stab him.
The thief became unnerved at her resistance, and pulled out a 3 foot sword and "kind of waved it a little bit", the shop-owner told KREM-TV.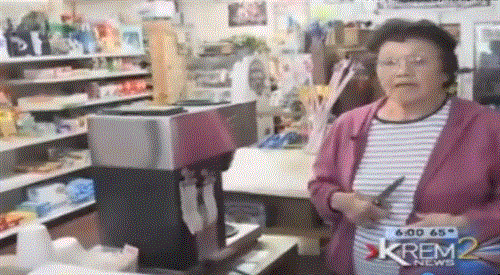 It looked like a toy to me, so I didn't feel threatened. It make me feel a little more brave.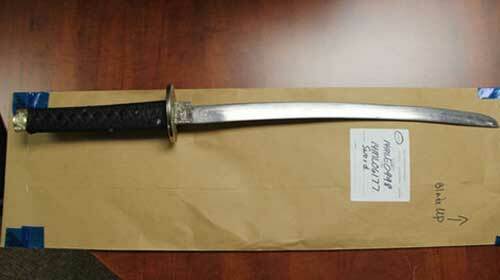 The sword that a lesser human would RUN AWAY from.
The thief pushed her over, but didn't deter her.
"I got into a sitting position and I found the club so I went tried to swing this club at him and I tried to hit his head a couple times but I couldn't reach it", so she went for his legs instead.
The suspect made off on a bike with the register after pulling it from the desk, but it was later recovered by the police with the money still in it. As were his clothes.
He must have been running around in his underwear. It's like a comedy.
hd fragman tv / YouTube