EVERYONE LOVES A good nose around websites where people sell their stuff.  You never know what you might find.
One can only assume that Redditor Mallacht jumped for joy when he spotted this, the bargain of the century, on Adverts last night.  Of course, he had to post it on Reddit so that more people could share in his delight.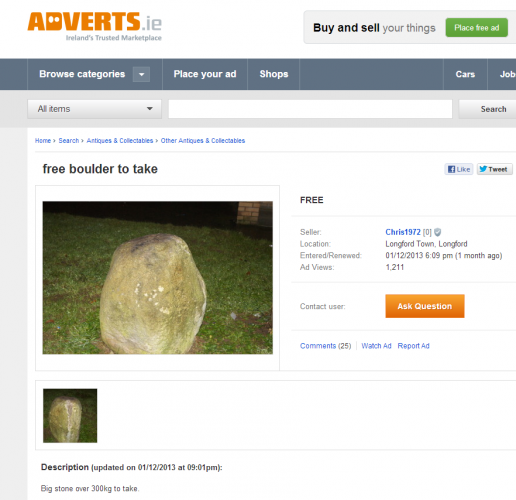 Adverts.ie Adverts.ie
What a find.
Adverts.ie is a part of the Distilled Media Group. Journal Media Ltd has shareholders – Brian and Eamonn Fallon – in common with Distilled Media Group.