Updated 11.15am
IF YOU'VE ALREADY seen the video, you've probably tried to avoid pulling a muscle laughing/cringing/hero-worshipping.
The early intro to the live news headlines at 10pm on RTÉ News Now last night caught Aengus MacGrianna somewhat by surprise, as he was shown live on the rolling news channel powdering his face and adjusting his tie.
Unfortunately the video has now been blocked on copyright grounds, but hey, we'll always have this moment of realisation: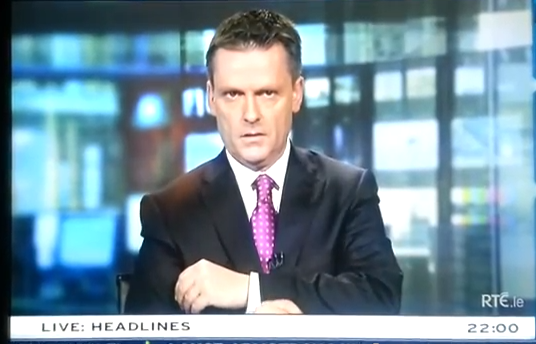 WHAT?!?!
Aengus = hero.