EVERY WEEKDAY MORNING, DailyEdge.ie rounds up the best of the day's celebrity dirt from the top to the very bottom.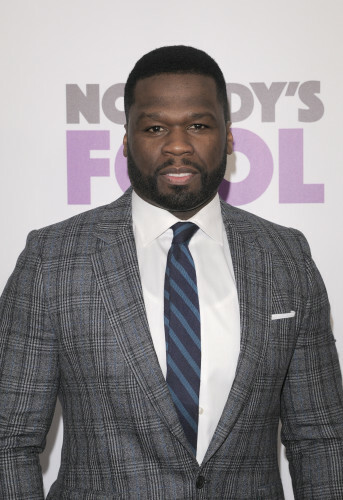 Sonia Moskowitz Sonia Moskowitz
50 Cent has been begging Cardi B not to divorce Offset. 
Most people who know anything about Cardi B and Offset's relationship will agree that Cardi's going to be better off without him. The internet is awash with evidence that their relationship wasn't very healthy, and although they managed to make a baby before things came to an end, they really weren't together for that long. The pair only got together in early 2017.  
Since announcing their split, Cardi has been changing lyrics on tour to reference her upcoming divorce and Offset has been tweeting about how much he misses Cardi. Now, it turns out that 50 Cent is backing Offset in this split, as he pleaded with Cardi on Instagram last night to go home and rekindle things with Offset.
In an Instagram video, Cardi teased her upcoming music video for the song Money, and 50 Cent dropped two comments. The first said "That's a cute out fit but you gotta go home, That Boy love you girl", while the second said "No Divorce, ok chill out." 
Somebody better tell 50 Cent that she didn't ask for his two cents. (NME)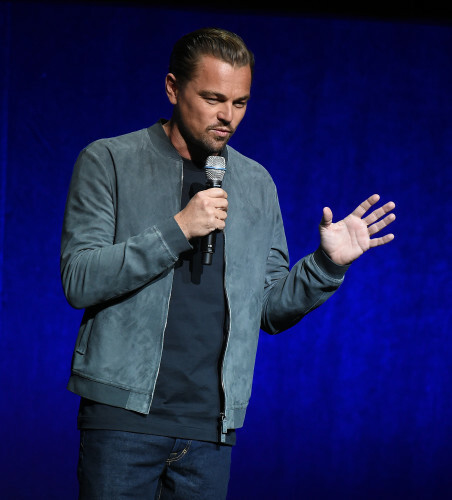 SIPA USA / PA Images SIPA USA / PA Images / PA Images
Leonardo DiCaprio's run of bad luck with Oscars has continued. 
Remember a few years ago when the internet was on a manic campaign to make sure DiCaprio got an Oscar after receiving multiple nominations in his lifetime and failing to secure the award? Eventually he got his trophy, after appearing in 2016 movie The Revenant. That Oscar is safe, don't worry. 
However, another Oscar that Leonardo was gifted by Malaysian financier Jho Low (who financed The Wolf of Wall Street) is about to be taken away from him. Low bought the Oscar at auction for $600,000 and gave it to Leonardo to cheer him up after his string of losses  at the Academy Awards. Low also gifted DiCaprio an original Pablo Picasso painting, and a see-through grand piano (which had to be left in a purpose built room on Miranda Kerr's patio because it would not fit through any of the building's doors). 
That's because Jho Low has been accused of committing billions of dollars worth of fraud. DiCaprio and Kerr are cooperating and giving the gifts back to the relevant authorities, but it's likely that Low's re-po men have a lot more work ahead of them, as the 37-year-old fugitive (who is thought to be hiding out in China) has made some other extravagant purchases over the years, including original Monet and van Gogh paintings, a $250 million super yacht with a cinema and helicopter pad, and a $35 million jet.
When the investigation ends, Leo's Oscar will be given back to the Academy of Motion Picture Arts and Sciences, who retain the rights to buy any Oscar back for $1. (Metro)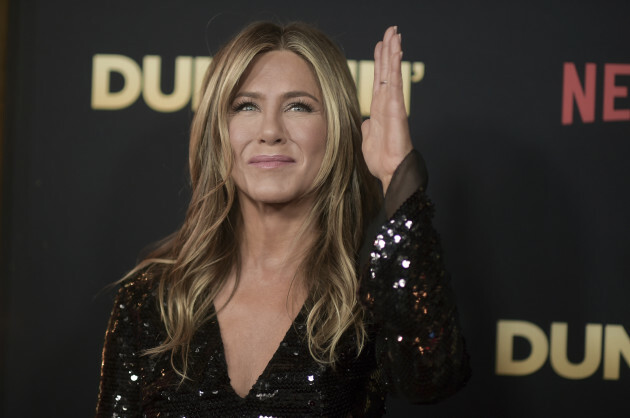 AP / PA Images AP / PA Images / PA Images
Jennifer Aniston said that the male members of the Friends cast are the ones you have to blame for the fact that there won't a be reunion. 
While speaking to James Corden, Jennifer Aniston said that Matt Le Blanc, Matthew Perry and David Schwimmer are pretty reluctant about bringing Friends back. 
Listen, the girls always say we would love to do it again, and the boys are a little less excited about it for some reason – I don't know.
However, one day the women might just go on without the lads. 
So, we've decided that we'll just do a remake of the Golden Girls in 40 years. 
Jennifer's comment on the situation comes after Matt LeBlanc's comments earlier this year in which he said "Everyone's imagination of what they're doing now is better [than what the characters would actually be doing now]." 
I understand that people really want to see that reunion, but that show was about a finite period in those characters lives, between 20 and 30. To see what those characters are doing now, I think it's almost a case of the book is better than the movie. I don't think anyone wants to see Joey at his colonoscopy. I think it's better for people to just leave it.
(NME)
And the rest of the day's dirt…
DailyEdge is on Instagram!