WE CANNOT LIE, the weekend is made for one thing: eating insane amounts of toast.
Especially when you've had a few too many ales or sherries the night before and you need a bit of beige to get you back on track.
And why not go the whole hog and have a bit of fun while you're at it?..
1. The Wizard of Oz
via Urban Collector
If you couldn't get enough of Dorothy and co. then this will definitely make your dreams come true.
Although it would be cool to have a toaster that made your bread look like the yellow brick road.
Just saying.
2. Mickey Mouse
via Amazon
This is the kind of thing we would really wanted to own as children (And as adults to be honest).
3. Stars Wars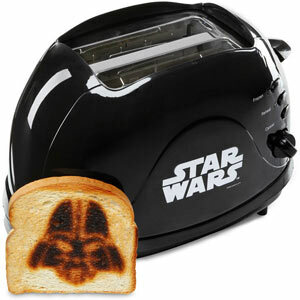 via Svpply
Let's not act like we wouldn't make that toast, hold it to our face and then go "Luke, I am your father".
Honestly.
4. Jesus
Perhaps you feel guilty about ditching mass every Sunday (don't tell your mother) so why not use this Jesus toaster to get back in touch with your religious side?
basketman65a / YouTube
5. Nightmare on Elm Street
via Urban Collector
There is something thoroughly creepy about this but if you want to scare small children away from your toast then this might be a solid option.
6. Spider-Man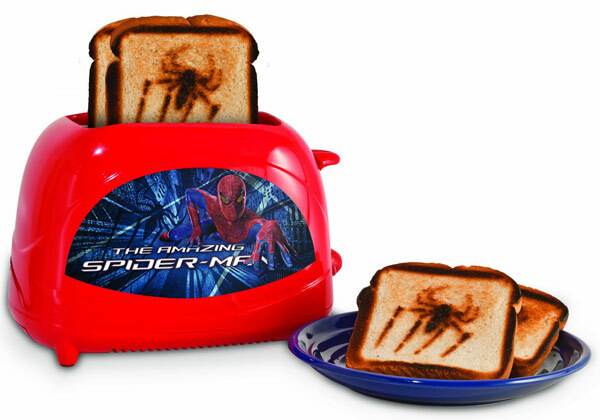 via Geek Alerts
Some of you might think that owning a Spider-Man toaster is a bit immature. And some of you are FOOLS.
7. Spongebob Squarepants
via Amazon
A toaster everyone can get behind.
8. Domo
via Imgur
You may not know the name but this Japanese TV mascot will familiar to anyone who spends a bit too much online.
And the toast looks kind of deadly to be fair.
9. Hello Kitty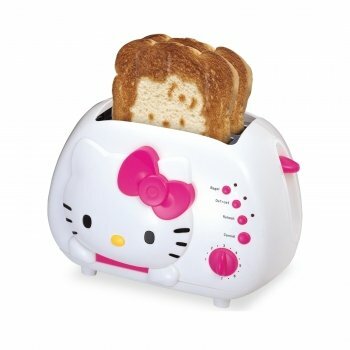 via Amazon
Your toast would be so cute you might be afraid to eat it (Who are we kidding? We'd just make even more)
10. Watchmen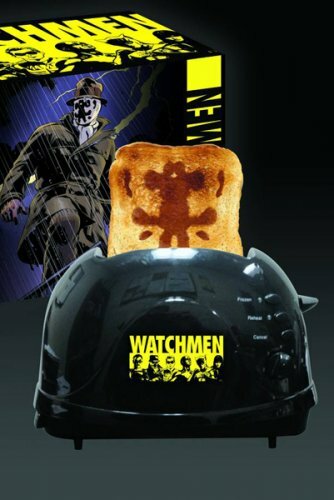 via Urban Collector
This is nerd-tastic but we kind of love it especially as the Rorschach character is so beloved of comic book geeks
11. Bite Me / I'm Hot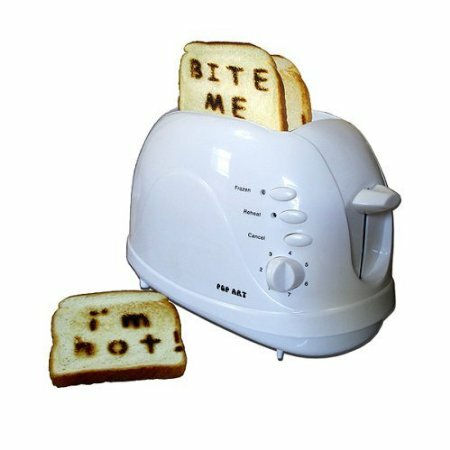 via Amazon
If you want your toast to be cheeky / slightly confrontational  then this will make your weekend truly special.