SLEEP ISN'T REALLY all it's cracked up to be, is it?
Not when you think about all the infuriating things that will happen.
1. When you're just dozing off…
and your body decides to jerk you awake.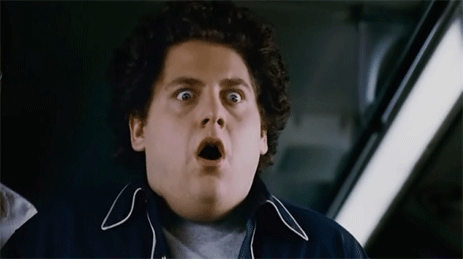 2. When you can't sleep all night
Then you fall into a deep, luxurious sleep five minutes before your alarm.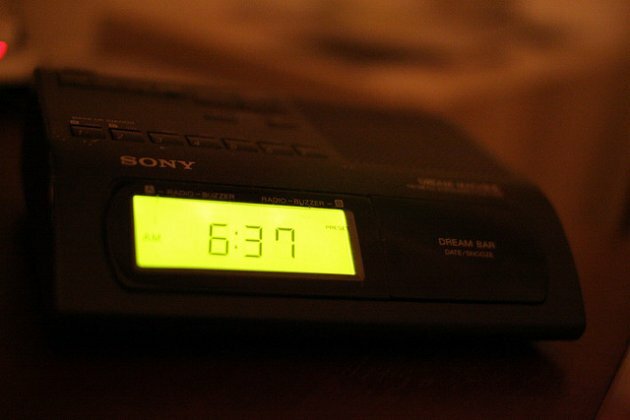 3. When your partner FINALLY stops snoring
And then just as you're dropping off to sleep:
YouTube/Gill Rawson
4. When your brain could dream wondrous, incredible fantasies
And it dreams about this: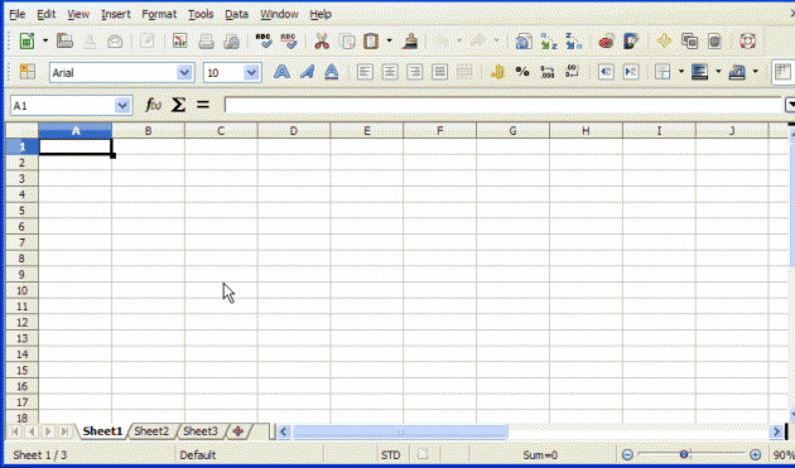 5. This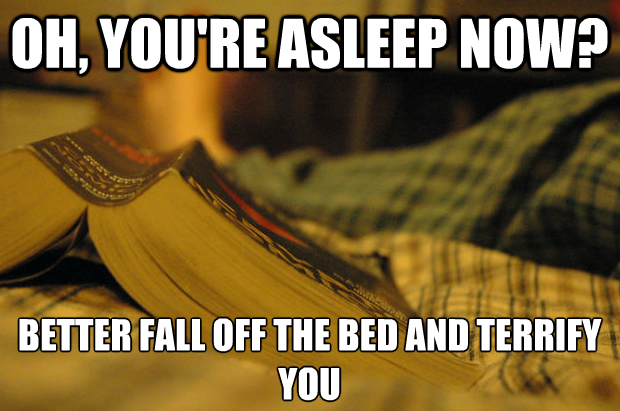 6. When you have a really hot sex dream
About a co-worker who you have to face the next day.
"Yep, we were definitely doing it. In my head." (Shutterstock)
7. When it's wake-up time, according to your pet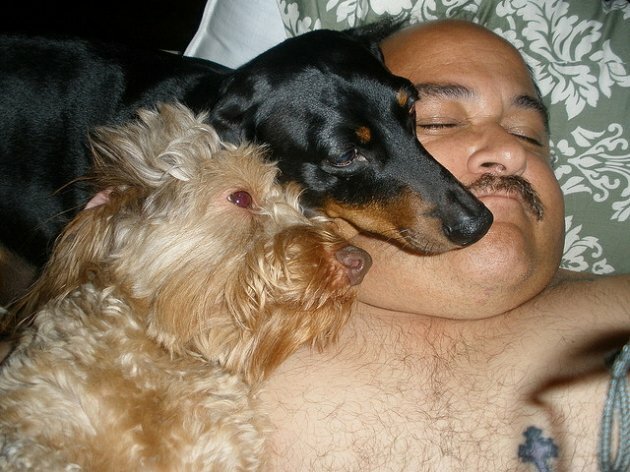 Even if they take a subtle approach:
8. When your brain tries to manage your early start
Fails.
9. When you sleep on your arm and it goes dead
Bonus points if you hit yourself in the face while trying to reposition it.
10. When your brain is like this ALL NIGHT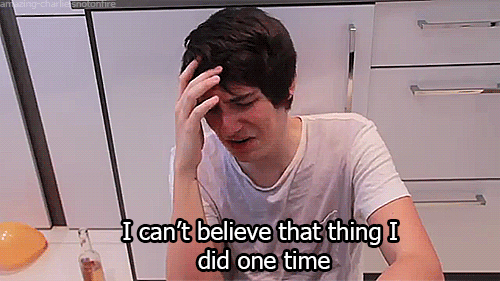 11. And worst of all, when this happens