THE FIRST OF summer 2015′s big blockbusters, Marvel's Ant-Man, has already been given a teaser trailer.
The movie stars Paul Rudd as the titular character, a petty criminal who acquires an invention that makes him shrink in size, but increase in strength.
Michael Douglas plays inventor Hank Pym while House of Cards' Corey Stoll stars as the villain, Yellowjacket.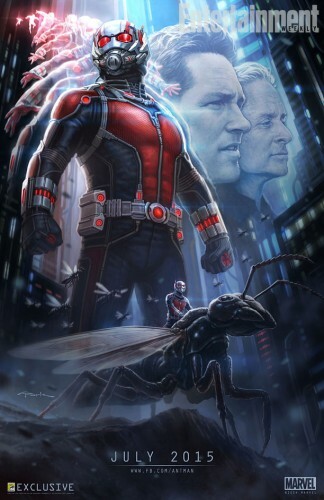 Entertainment Weekly / Marvel Concept art from the film released during last year's Comic Con Entertainment Weekly / Marvel / Marvel
The film is slated to hit cinemas in July, and last night the first official teaser was released.
The only thing is… it's ant-sized.
Marvel Entertainment / YouTube
Ohoho. We see what you did there. Very clever.
The full-sized trailer will be released on January 6.