THERE'S VERY LITTLE more cringeworthy than a celebrity interview which starts well, and very quickly goes to hell in a bucket.
Whether it's down to the interviewer's hamfisted technique or the fact that the guest in question was having an off day, there are some interviews from the world of celebrity which have gone down in history… for all the wrong reasons.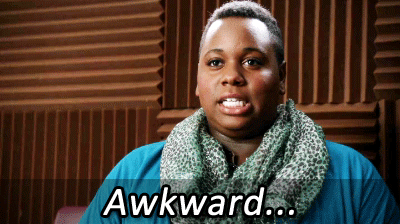 And because we're a bunch of masochists, we sometimes force ourselves to watch them just to remind ourselves that no matter how bad things seem, at least we didn't endure these clangers in person.
Take a look at these…
1. Meg Ryan on Parkinson.
Meg wasn't feeling this one. AT ALL.
BBCWorldwide / YouTube
2. Cara Delevigne promoting Paper Towns.
The interviewers just weren't getting Cara's sense of humour, were they?
What's Trending / YouTube

3. Amy Schumer promoting Trainwreck.

Amy's interviewer called her character 'skanky', and it all went downhill from there.
Han Solo / YouTube
4. Preston on Nevermind the Buzzcocks.
Simon Amstell made the mistake of mocking Preston's then wife, Chantelle Houghton.
Skip to 2.10 for the awkardness.
Never Mind the Buzzcocks / YouTube
5. Nicki Minaj on Power 105.1.

The rapper was raging with the interviewers for not doing their research. Skip to 17.20 for the golden moment.
GlobalvideosNet / YouTube
6. Russell Brand promoting The Messiah Complex. 
To be honest, this was awkward from the moment the camera started rolling.
Mat Larson / YouTube
7. Taylor Swift navigating this interview.
Christ, this host was only dying to get Taylor Swift to utter Harry Styles' name.
Ngọc Lan / YouTube
DailyEdge is on Instagram!