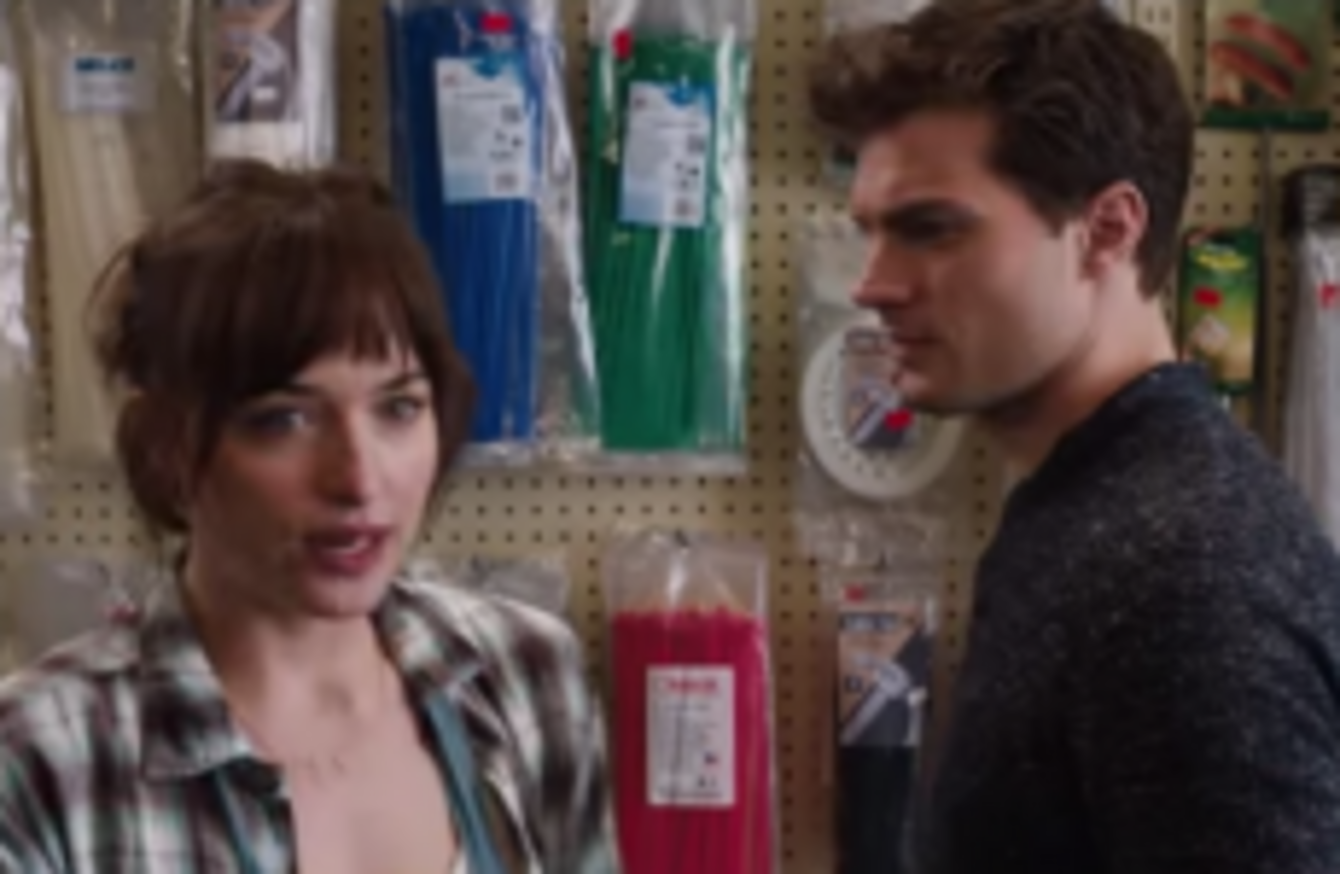 BRITISH HARDWARE GIANT B&Q has asked its staff to read or 'familiarise' themselves with Fifty Shades of Grey to prepare for a surge in sales of rope and cable ties following the film's release this weekend.
A memo seen by The Telegraph encourages staff to read the book so they may be aware of "potentially sensitive questions" and a rise in enquiries about products featured in the movie, such as cable ties, duct tape and rope, by people hoping to recreate some of the scenes. The memo reads:
Following the film release of Fifty Shades of Grey, B&Q employees may encounter increased customer product queries relating to rope, cable ties and masking or duck tape. Store Managers should anticipate the need for extra stock and store staff should read the following brief to prepare them to handle potentially sensitive customer questions.
In fact, the chain are SO certain of a sales spike, copies of the book will be delivered to stores so employees can take out on a 'one-week basis'.
Ah HERE. Either the nicest management ever, or a PR stunt to beat all others.
The memo points to a scene where billionaire Christian Grey takes his lover Anastasia Steele to a hardware store for the aforementioned items. We'll let the memo explain.
Rather than bought for home improvement purposes, these products are intended to fulfil Mr Grey's unconventional sexual pursuits.
When questioned about the memo, the company told ITV news:
B&Q remains committed to serving our customers in all their DIY needs and we strive to prepare our staff for any enquiry. Customer satisfaction is always our number one priority.
Yeah it is.