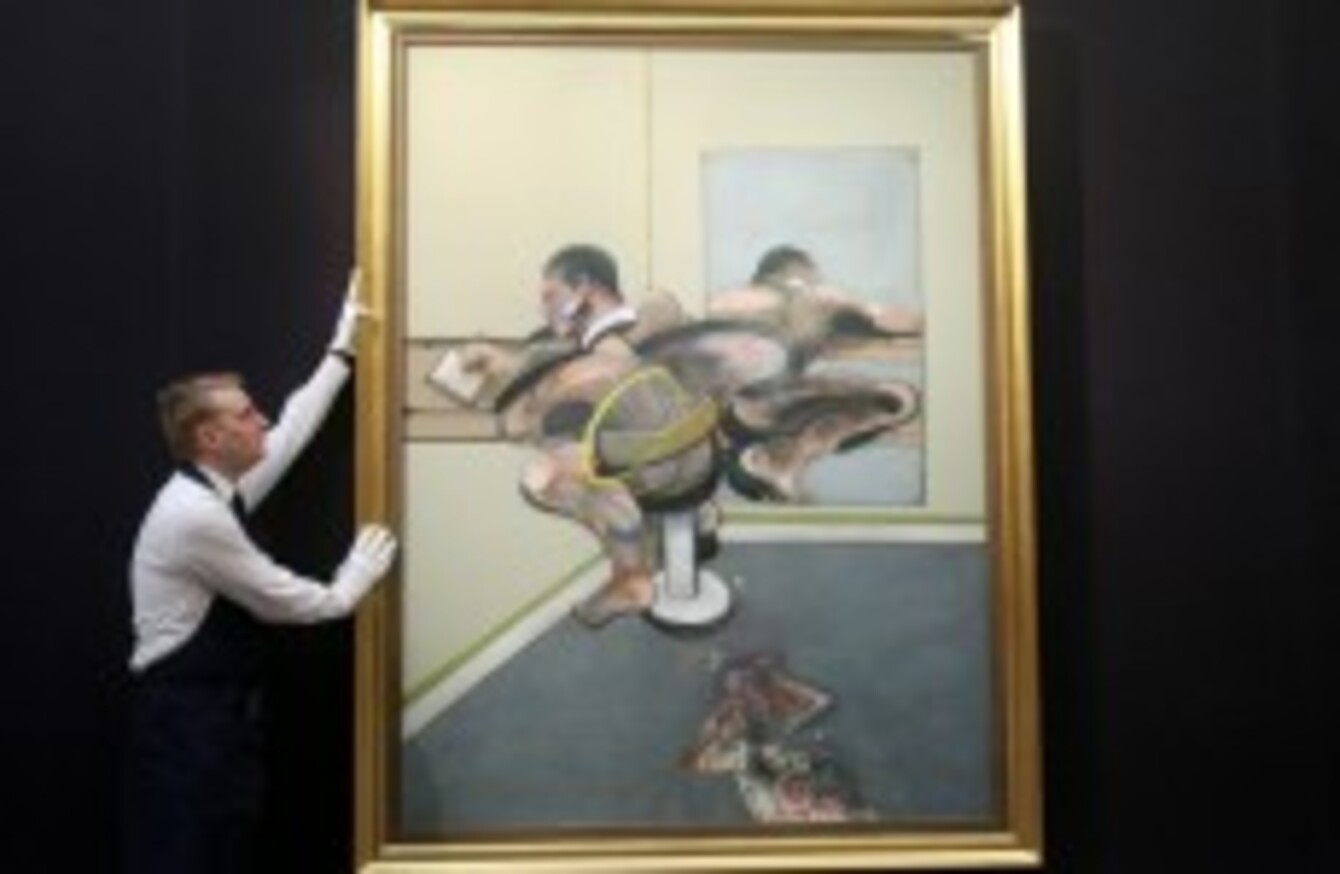 'Figure Writing Reflected in Mirror' by Francis Bacon sells for €34 million
Image: (Lewis Whyld/PA Images)
'Figure Writing Reflected in Mirror' by Francis Bacon sells for €34 million
Image: (Lewis Whyld/PA Images)
A FRANCIS BACON painting of a male nude has sold for $44.8 million (€34.5 million) at a Sotheby's art auction in New York last night.
The Dublin-born artist painted "Figure Writing Reflected in a Mirror" in 1976. The sale follows in the footsteps of Edward Munch's "The Scream" which was sold by Sotheby's last week for $119 million dollars – not a bad week for the auction house.
The Bacon painting had a pre-sale estimate of $30-40 million dollars.
The New York Times reports that there were five tenacious bidders vying for the painting but it ended up selling to Charles Moffett, Sotheby's executive vice president and vice chairman of its worldwide Impressionist, modern and contemporary art department, who was bidding for a mystery client.
Other works by Francis Bacon are housed in The Tate Modern in London and the reconstruction of his art studio can be seen at The Hugh Lane Gallery in Dublin.