IT'S NOT THE first time that Balenciaga have released a product that has been met with incredulous laughter. Remember their €2000 IKEA style handbags?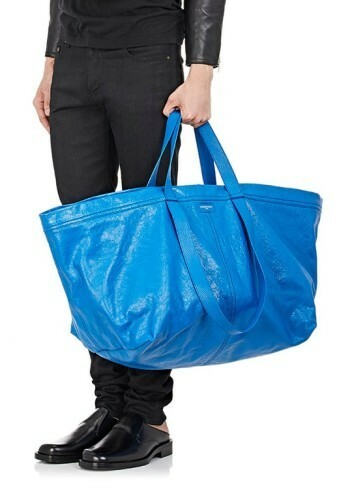 Barney's Barney's
They were also the masterminds behind A$AP Rocky's safety vest.
Now they're back with a brand new line of runners, known as the Triple S line, which will be released on the 21st of September. People, especially those who are loyal to the brand, really don't know what to think.
At least they come dirty, so you don't have to worry about anyone messing up your shoes. This is a severe TBT to the early 2000s when it was 'cool' to have dirty shoes.
The jokes are already rolling in.
People are still feeling them though.
Earlier this week, the fashion label announced that they will no longer hire models who are under a size six and have taken action against casting agents who were reportedly abusing models by firing them completely.
DailyEdge is on Snapchat! Tap the button below to add!