BBC One BBC One
SHERLOCK FANS HAVE a long time to wait until Benedict Cumberbatch's beloved detective returns to our screens, but it looks like BBC will be offering up a treat to reward fans for their patience.
At around 9pm last night, the BBC One Twitter name was changed to Sherlock – #221back, and the profile picture was changed to an image of Sherlock's nemesis Moriarty, echoing his reappearance in the last season.
Writer Mark Gatiss (who also plays Sherlock's brother Mycroft on the show) is joining in the fun too: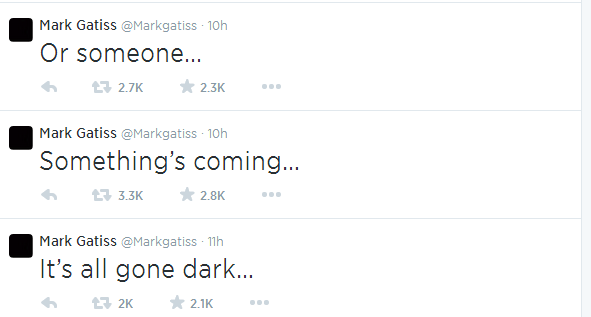 And the fans are FREAKING OUT:
Earlier this week, Martin Freeman (Watson) revealed that Sherlock will be back in 2015 for a Christmas special – he also hinted that a major character will be meeting their end before the series ends.
But what could this be about? We'll find out at 2.21pm…