EVERY WEEKDAY MORNING, DailyEdge.ie rounds up the best of the day's celebrity dirt from the top to the very bottom.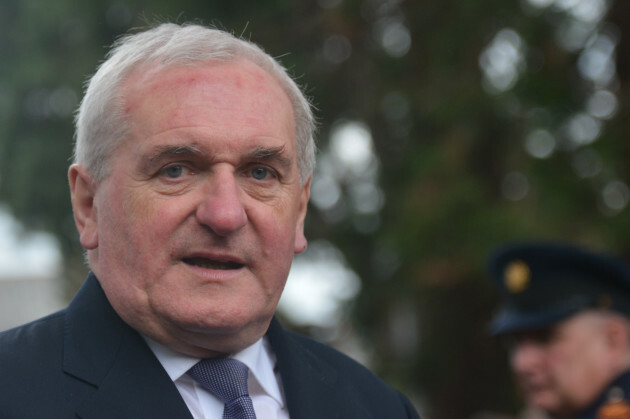 SIPA USA / PA Images SIPA USA / PA Images / PA Images
Bertie Ahern categorically denied that the story circulating on Whatsapp about him is true.
Over the last few days, a voice-note on Whatsapp gained a lot of traction as it was forwarded around the instant messaging app, from person to person, and from groupchat to groupchat.
The voice-note detailed how a woman had met a 35-year-old man on Tinder and spent a number of days talking to him before he invited her out for dinner. A friend of the woman claimed that the man informed his Tinder match that it was not him in the photographs, as he was actually a public figure. The story recounted how the woman decided to go on a date with him anyway, as she had been looking forward to the free dinner in either Pichet or Chapter One, and she was secretly hoping her match was Ryan Tubridy. 
The person narrating the story in the voice-note then claimed that the public figure turned out to be former Taoiseach, Bertie Ahern. Considering the fact that Bertie Ahern is in his late sixties, we found this story a little hard to believe. Can you really imagine him scouring the internet for photos of good looking 35-year-old men to use as his Catfish photos on Tinder? 
Bertie responded to the claims and said that the recording is "complete rubbish", and that the story is "100pc untrue". A spokesperson for the 67-year-old added:
It is unfair that anyone would be subjected to this in any walk of life either political or otherwise. Something should be done to protect people from this sort of thing. 
Luckily, Whatsapp is set to introduce a new feature which will limit the number of times that a message can be forwarded, in the hopes of stopping the spread of fake news. 
(Independent.ie)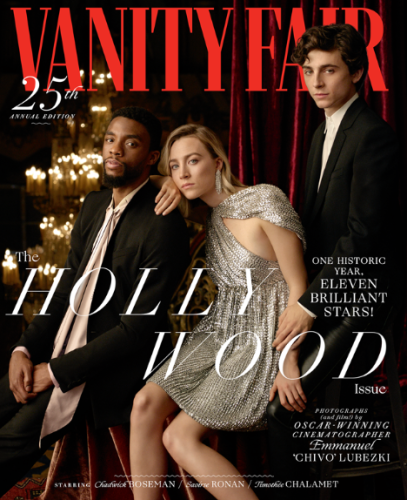 Vanity Fair Vanity Fair
In some slightly more normal news, Saoirse Ronan made it to the cover of Vanity Fair's Hollywood Issue. 
Saoirse joins some of our other favourite faces, offering us a glimpse of what the Hollywood of tomorrow will look like. In her short profile with the mag, the three-time Oscar nominated actress said:
I hope that in the next 25 years of filmmaking, cinema doesn't end up completely disappearing and exist just on a laptop screen. I'd love it if we all went back to shooting film. 
Some of the other celebs featured in the special 25th anniversary edition include Timothée Chalamet, Tessa Thompson, Nicholas Hoult, Regina King and Chadwick Boseman.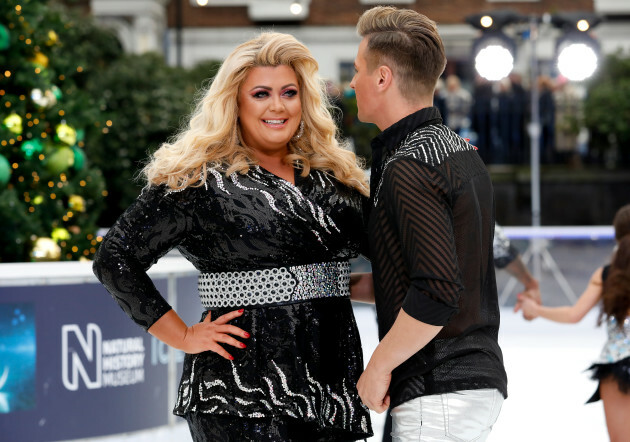 David Parry David Parry
Gemma Collins is really putting herself through her paces to prove Jason Gardiner wrong this weekend. 
As Dancing On Ice enters week four of the live shows, Gemma has been "in tears" and has "worked her butt off" to make Jason Gardiner eat his words after last Sunday's clash. The TOWIE star revealed this info on her Instagram story, and her partner Matt Evers backed her claims up on his own profile. 
The professional ice-skater told Instagram:
Just finished another three hour session. I'm actually very proud of Gemma this week. We have put in extra time. Her skating is coming along. We've taken on what judges have said as far as we need to work on the skills, work on the skating. 
Only time will tell if this is enough to silence Jason Gardiner. 
And the rest of the day's dirt…
DailyEdge is on Instagram!