1. For one thing, other countries don't know the fizzy glory of red lemonade
A glass of TK Lemonade and a packet of crisps. The tastes of childhood.
2. Imagine growing up without mint crisps
We are truly #blessed.
3. Ireland is home to one of the all-time best fizzy drinks: Cidona
Cidona: getting Irish teenagers acquainted with the taste of cider for generations.
4. Not to mention the best ever cheese and onion crisps
We're just going to say it: Tayto makes Walkers cheese and onion taste like muck.
5. Our pickled onion corn snacks are second to none
America might be the home of junk food, but do they have Meanies? Enough said.
6. See also: Waffles
A highly underrated crisp. We're spoiled for choice, really.
7. Even our second-tier crisps — Hot Lips, Burger Bites and the much lamented Banshee Bones — are lovely
Ireland: where even the 'maize potato snacks' are mouthwateringly delicious.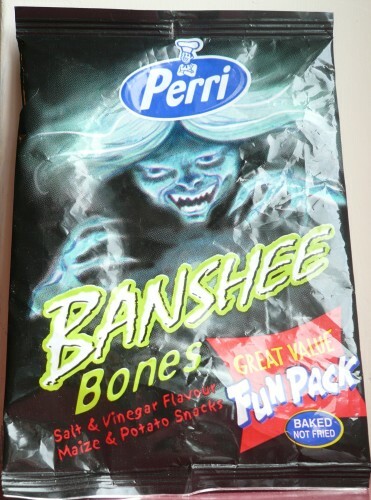 8. We recognise how delicious sweet and savoury snacks are
Case in point: Choc Dip. Breadsticks dipped in a Nutella-like substance. So simple, but so genius.
9. Let's hear it for Manhattan Popcorn
Glamorous name. Old-school font. Exquisite taste.
10. AND MILKY MINTS!
Straight outta Inchicore. The best after dinner sweet going.
11. Of course, we can't forget about Mikados
We're just going to say it: Irish biscuits >>> every other biscuit.
12. In fact, we *really* appreciate coconut here in Ireland
13. Other countries don't know the healing powers of a Club Milk and a cuppa
*nibbles around the outside*
14. And how about this stone cold classic?
15. PINK SNACKS!
16. And finally, we have the best fizzy orange known to man
Fanta, eat your heart out. Club Orange is where it's really at.
DailyEdge is on Snapchat! Tap the button below to add!