ALICE TELLS THE Mad Hatter that he's bonkers – but "all the best people are". 
Are you one of the best types of people? That is to say, are you a bit bonkers? Well, then, you'll love what we've got in store for you this beautiful Saturday morning. A round-up of the week's weirdest news. 
Hold onto you (mad) hats. 
A serial bra thief has been arrested… in a town called Bra. The man carried out a series of balcony raids across the town, making off with lots of undergarments. He was caught and remains under house arrest. And in case you're wondering where this wondrous oasis of a city called Bra is located, it's in Italy. Book your flights immediately.  (India Times)
The lead singer in a Christian heavy metal band has admitted he is really an atheist. He duped fans to sell the band's music. In addition, it turns out that he's also a convicted criminal – having once attempted to hire a hitman to murder his estranged wife. Tim Lambesis was in the band As I Lay Dying, and claims his bandmates gradually lost their faith too. Ah, well. Their fans will be well able to forgive him, eh? Eh? (Christian News)
In San Diego, a man in court for graffiti charges alleged tagged the courtroom he was in. The 18-year-old little scallywag was up on charges for vandalism, having been caught using a graffiti tracking system. Little pup! (LA Times)
imbecile.me imbecile.me
A dating site is using facial recognition technology to find you a date that looks like your ex. Yep. Simply pay Match.com the princely sum of $5,000 and they'll cook you up a date that looks like your ex! Creepy, right? But also, does anyone have a lend of $5,000? It's, uh, it's for a thing. (DailyEdge.ie)
Officials at Newark Airport in New York confiscated a batch of cookies – with a street value of more than $50,000. The baked goods had 118 pellets of cocaine baked into them. Gives a whole new meaning to "these cookies are like crack" doesn't it? (Yahoo! News)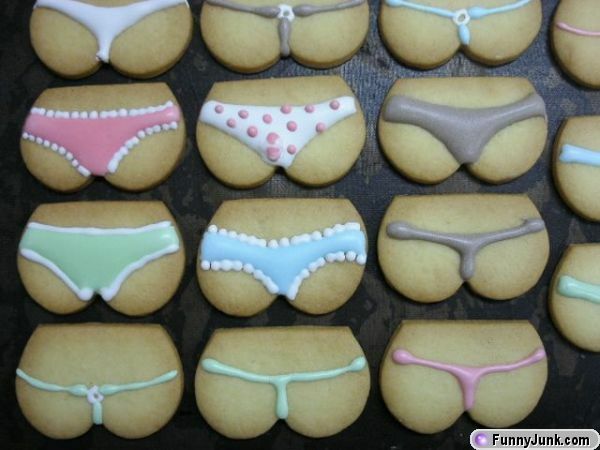 funnyjunk.com funnyjunk.com
A burglar who stole alcohol and sweets was nabbed after leaving his false teeth behind at the scene of the crime. The thief bungled his operation, which involved pilfering a crate of beer and some ice lollies, by leaving his dentures behind. Sure he'd forget his head if it wasn't screwed on, eh? Typical. (Mirror UK)
Hey you! Yes, you. Reading this right now. Spotted any bizarre news in your local area? Let us know on fiona@dailyedge.ie. Ya boy ya!