THREE WEEKS AGO, Maria Corry from North Carolina shared this photo of her breastfeeding her young daughter.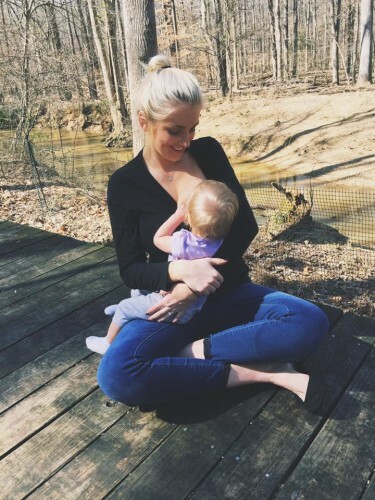 Facebook / Maria Corry Facebook / Maria Corry / Maria Corry
Some Facebook users saw fit to report the photo (which does not violate Facebook's nudity standards) as 'inappropriate', something that angered Corry.
She continued to post photos of her breastfeeding, arguing that it is 'natural', but the photos kept getting reported – so she posted this photo of her nursing behind a picture of a Victoria's Secret lingerie model.
"Since my breastfeeding photo which showed NOTHING got reported more than five times, I'm posting this," she wrote.
Facebook / Maria Corry Facebook / Maria Corry / Maria Corry
I bet this won't be reported, because you can see this picture in every mall you step into, huge and blown up outside the store. This is not frowned upon, or ever reported, as it is seen everywhere. But a woman nurturing and feeding her baby is looked down on.
"Breastfeeding is natural, it's what our breasts were meant for," she continued. "I think anyone who sees breastfeeding as a sexual act does have something wrong in the head."
Corry's photo has been shared thousands of times and inspired other mams to take their own breastfeeding photos. She's delighted with the attention the photo has gotten, saying:
The more people see [breastfeeding], the more normal it'll become.
DailyEdge is on Snapchat! Tap the button below to add!