DON'T MESS WITH Brian McFadden on Twitter. Just don't, OK?
Two particularly rude Twitter users invoked his ire yesterday when they decided to bring up some of the singer's past loves…under a picture of his wife, Vogue Williams.
He tweeted a photo of Vogue in her glad rags, looking very lovely indeed:
Some followers felt it was appropriate to bring up Brian's old flame, Delta Goodrem:

And some even went as far as mentioning Kerry Katona: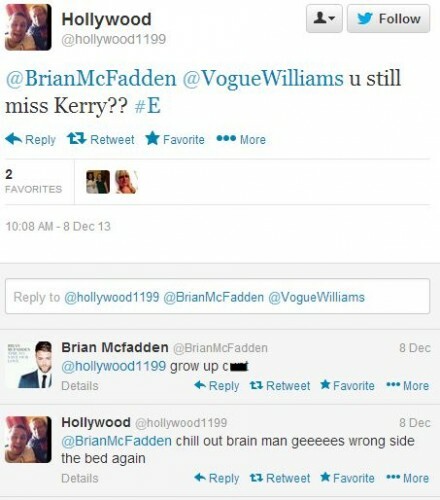 A typically Irish apology from Hollywood there. Normally we wouldn't condone this sort of coarse language, but in this case Brian, swear away.