ALL THIS TIME, we've been convinced that the Brunch ice cream is a strictly Irish invention. But we were wrong.
Americans have their own version of it – and it's BETTER. *gasp*
It's called the Strawberry Shortcake Dessert Bar (not a very catchy name, mind) and it's made by the US equivalent of HB, Good Humor.
Take it all in – the generous layer of biscuity crumble, the bright pink strawberry ice cream…
Now look at our Brunch.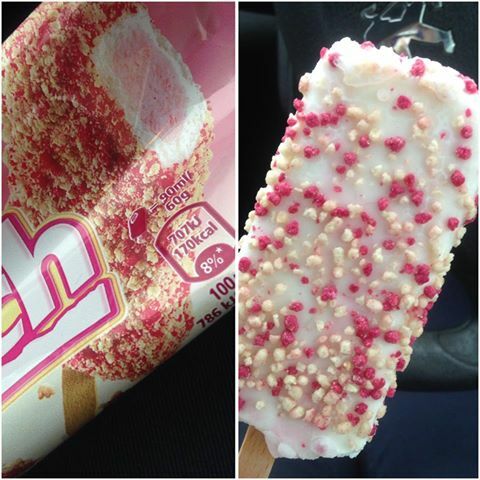 Facebook / Aileen Cannon Facebook / Aileen Cannon / Aileen Cannon
It'd depress you, wouldn't it?
Not only do they have better-looking Brunches, but they also come in other exciting flavours, such as Birthday Cake:
Oreo:
And Chocolate Eclair:
Sweatin'.
HB, our demands are simple: More biscuit, more flavours. That's all we ask of you.
DailyEdge is on Snapchat! Tap the button below to add!