WAS IT THE best ad of the Super Bowl?
It certainly had us clawing at the hankies and made memories of Christian the Lion ring in out heads.
We're talking about the Budweiser Clydesdale Super Bowl ad of course. Haven't you seen it?
YouTube/Budweiser
And there's an extended version too…
The foal chosen for the ad was born on 16 January on a ranch in Missouri and was just seven days old when the ad was filmed.
The crafty marketing folk at Budweiser allowed people to suggest names for the foal through social media, and settled on Hope:
And they said that they were so overwhelmed with name suggestions that they took the opportunity to christen another foal too.
This is Stan…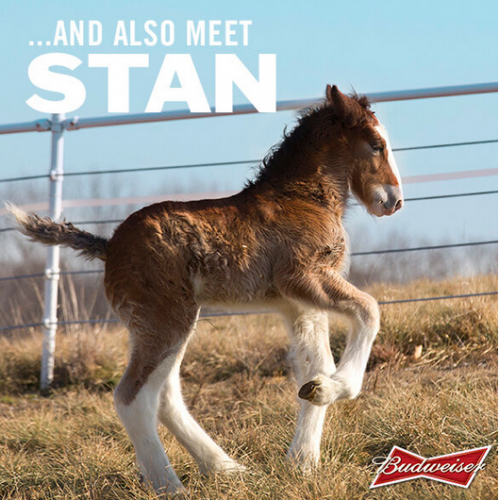 Here are some behind the scenes videos, for added squee value:
YouTube/Budweiser
YouTube/Budweiser