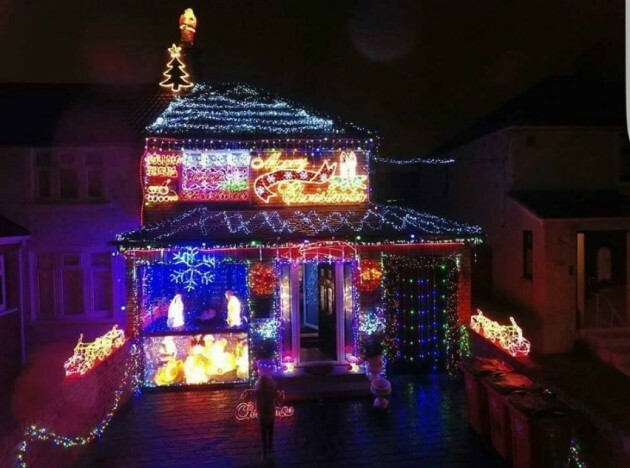 Emma Whelan Emma Whelan
IF YOU EVER happen to be driving on Bannow Road in Cabra, Dublin in December then  you're in for a very Christmassy treat.
Because the Whelan family go to great lengths to make their house the brightest in all of Dublin with a dazzling array of Christmas lights.
Look at it here from above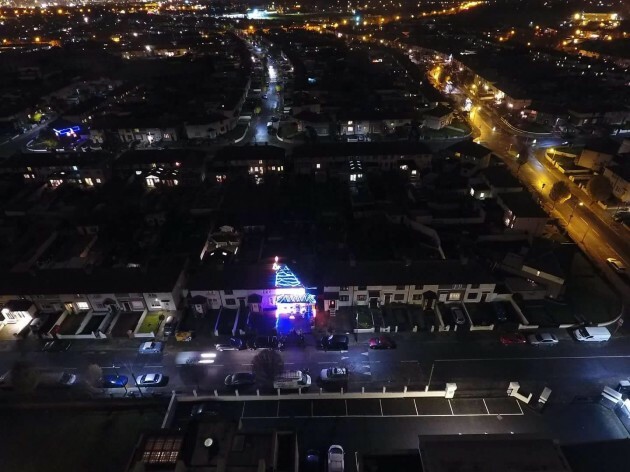 Emma Whelan Emma Whelan
Liam Whelan is the 70-year-old grandad who spearheads the effort each year – and his daughter Emma tells DailyEdge.ie that now his kids have moved out of the house, it's the grandkids that get to bask in the glow of it all:
Himself and my mam have 12 grandchildren from ages 2 – 16 but above all I think my dad does it simply because it makes people happy! Every year we are known to put on a decent light display and people from all over Ireland travel up to visit.
And the Christmas light reputation they have built means he has to deal with enthusiastic inquiries:
He is constantly been asking "When are the famous lights been switched on?" all year round.
Doing it all, just for the love of Christmas
Emma Whelan Emma Whelan
On Friday gone, everyone gathered once again for the tradition:
We switch them on 2nd of December every year with family and friends.
That's an admirable commitment to Christmas (and a healthy electricity bill) right there.
hat-tip Joe.ie
DailyEdge is on Snapchat! Tap the button below to add!