EARLIER THIS WEEK, reports emerged that female guests at the Cannes Film Festival were being 'refused from the red carpet' for not wearing high heels.
The news was roundly slammed on Twitter – but the festival director later denied that high heels were part of the dress code.
Now one female film producer, who is an amputee, has thrown more fuel on the fire.
Valeria Richter has part of her left foot amputated, and told the BBC that she was stopped four times on her way into a premiere.
She said that a 'red carpet official' pointed at her shoes and said: "No, no, this won't work, you can't get in like this."
Obviously I could wave my foot at them and that would make the situation a little awkward for them, because I had a visible explanation [for not wearing high heels].
Richter was eventually let in, but said that many of her colleagues who weren't in the right footwear were not.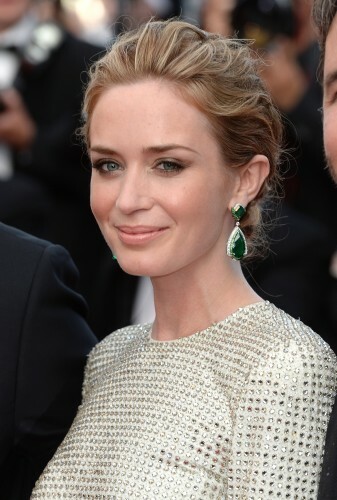 Doug Peters / EMPICS Entertainment Emily Blunt at Cannes, probably wearing high heels Doug Peters / EMPICS Entertainment / EMPICS Entertainment
Actress Emily Blunt weighed in on the controversy yesterday, saying it was "very disappointing" to hear of women being turned away over shoes.
"Everyone should wear flats, to be honest. I prefer wearing Converse sneakers," she said.