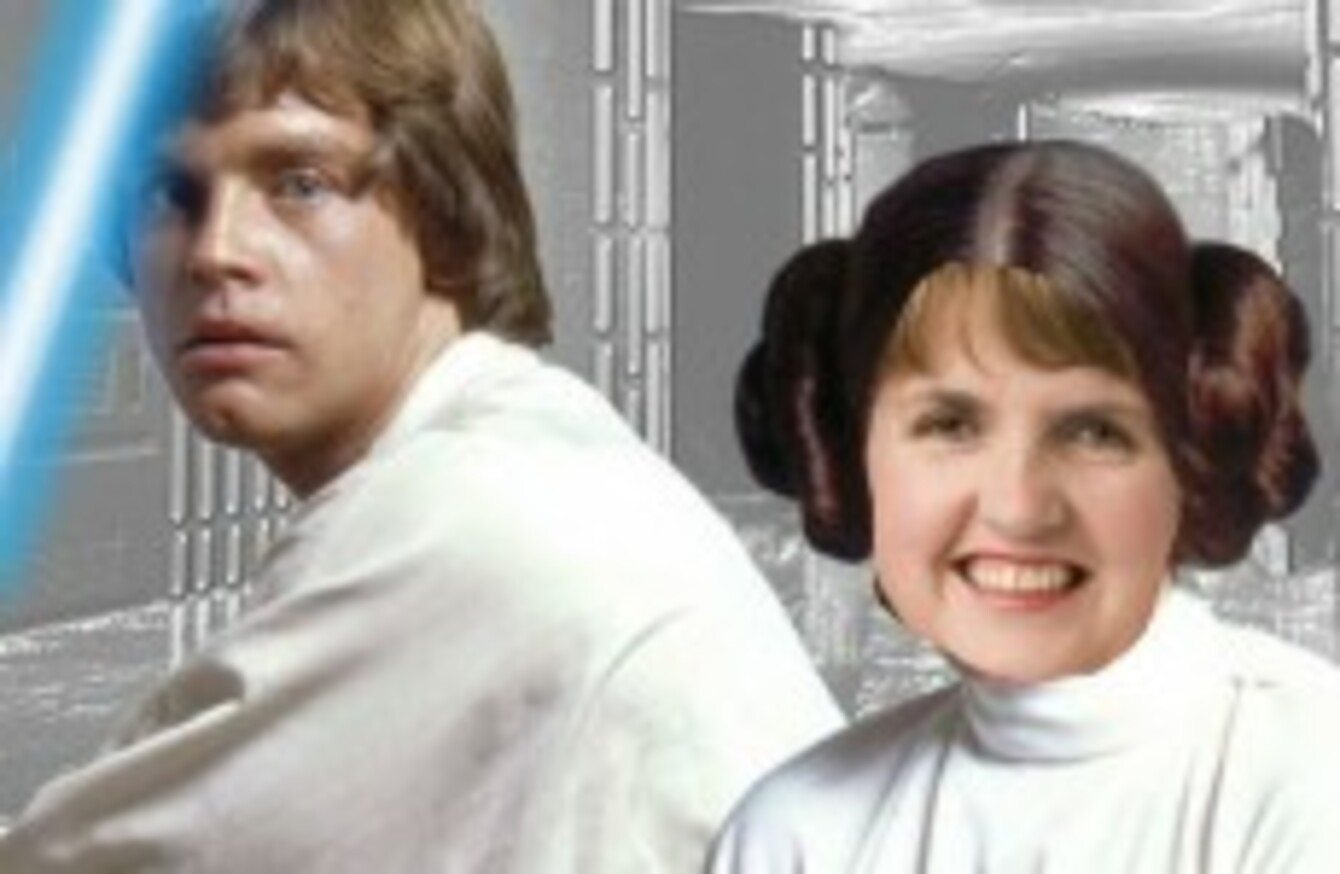 Had to be done.
Had to be done.
HELP ME OBI Joan Kenobi, you're my only hope!
Star Wars Legend Carrie Fisher and Labour leader hopeful Joan Burton are both set to appear on The Saturday Night Show this weekend.
Fisher will be on to talk about returning to the Star Wars set to reprise the role of Princess Leia in JJ Abrams' newest addition to the franchise. Irish actor Domhnall Gleeson also stars.
Joan Burton meanwhile will be on to chat about hoping to take over the leadership of the Death Star… sorry, Labour Party…. from Eamon Gilmore.
Rumours of Brendan O'Connor spotted out buying two gold bikinis with a hopeful look on his face have yet to be confirmed.
Also on the show will be comedian Oliver Callan and stylist Darren Kennedy, with music from Chanele McGuinness.