STRAY CATS OF Dublin city: You're giving us awful grief with your antics lately.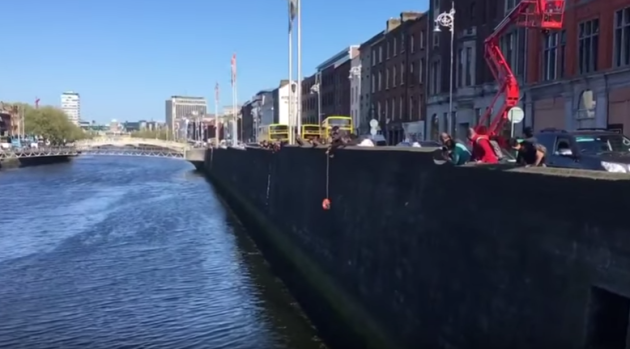 YouTube YouTube
On Thursday, pedestrians on Wellington Quay noticed a cat had gotten itself stranded in the River Liffey.
Quick-thinking passers-by fetched a lifebuoy and threw it in, hoping the cat would cling on – and to the great relief of everyone at the scene, it did.
YouTube YouTube
The feline was winched up as dozens of onlookers watched (and cheered, and shouted various bits of cat rescuing advice):
Tyler News / YouTube
The video of the daring rescue has been going viral since it was picked up by the BBC, and it has been watched almost two million times on Facebook.
This is the second cat to rescued from the Liffey over the past few months – in March, the Dublin Fire Brigade brought this sodden moggy back to dry land:
Those nine lives are coming in handy, then.
DailyEdge is on Snapchat! Tap the button below to add!