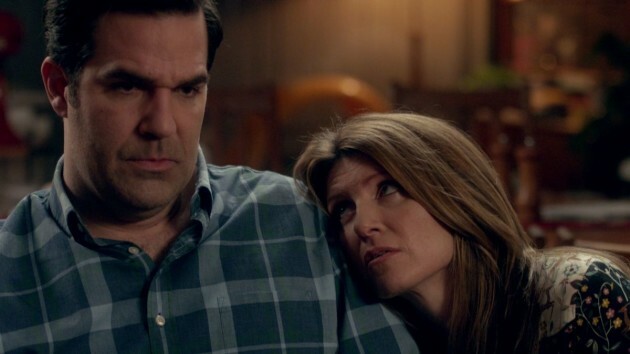 THIS SIDE OF the Atlantic, we've been lucky enough to have already enjoyed the third season of Catastrophe last month – which included Carrie Fisher's lovely and hilarious appearance in the finale.
But those in the States haven't been so lucky – with Amazon only premiering the new series yesterday.
So all the big outlets have been reviewing it – and the results couldn't be more positive
The Atlantic The Atlantic
The Atlantic were all over Sharon Horgan and Rob Delaney's return:
Three seasons in, the brilliance of Amazon's unbelievably funny Catastrophe, which returns April 28, is in how it makes perceptible the kinds of relationship-related details that are often least visible.
And it's that couple at the heart of the show that is the essence of Catastrophe's appeal:
Catastrophe and its characters recognize that at any given moment, one person's needs may require the other to stow their own issues—and that love lies in forgiving the betrayal and resentment almost inevitable to that dynamic. The season ends with another "what now?" moment, and it's a grim one. But luckily these two can talk most anything out.
And the same sentiment is found across the board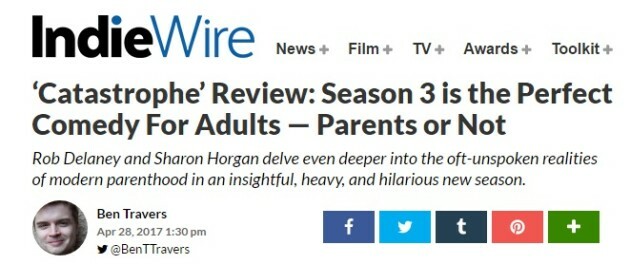 IndieWire IndieWire
You *definitely* don't have to be a parent to understand its brilliance, according to this IndieWire review:
I'd go so far as to say it gives the unique impression of what it feels like to be a parent; a magnified purpose that some see as a blessing, others feel as a strain, and still others admit is both. But what do I know? I'm just some guy without a kid, laughing and loving two TV parents trying to make it work.
It was duly granted a Grade A.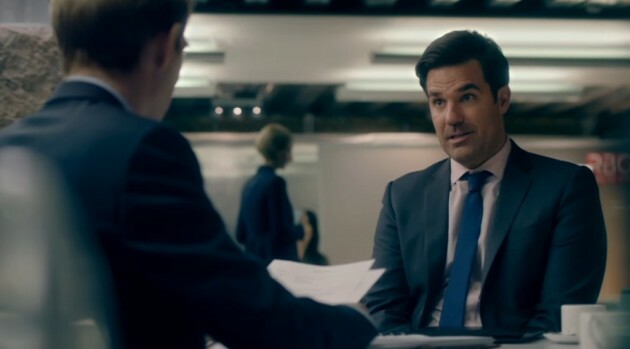 Channel 4 Channel 4
And on it goes.
The last couple of days have seen nearly every major media outlet in the US covering Catastrophe.

Washington Post Washington Post
It's still cult over there, but surely growing:
It may not be the biggest hit in the ever-increasing list of shows you mean to check out, but "Catastrophe" has a loyal following and can still feel like a personal discovery — a private glimpse of two grown-ups doing the best they can to stay married and raise two kids.
Enjoying the "barely pronounceable Irish names" like Muireann (we know), Catastrophe seems like a cultural shift beyond just the Gaeilge - but one that they can totally get:
Catastrophe is one of the easiest shows around to watch — a love story that never gets bogged down by the words "I love you." Its seasons are a mere six episodes, a half-hour each, and you can finish them before you've even run through all the snacks in the house.
Imagine a 22 episode US-style run.
channel 4 channel 4
The Hollywood Reporter's Tim Goodman continues the love in:
Amazon's excellent comedy returns, hilarious as ever, as the life of its central couple takes a turn for the even more difficult.
High praise:
There is much to admire beyond the well-earned laughs as season three of Catastrophe unfolds. If there's a feeling that going a little darker takes some of the fun out of the banter and belly laughs that distinguish the series, well, maybe that's more on you than the show, which remains remarkably consistent season-to-season while deepening all the strong characters throughout.
We'll take that as a (thoroughly unsurprising) two thumbs up from the American critics.
Onwards, Catastrophe <3
DailyEdge is on Snapchat! Tap the button below to add!