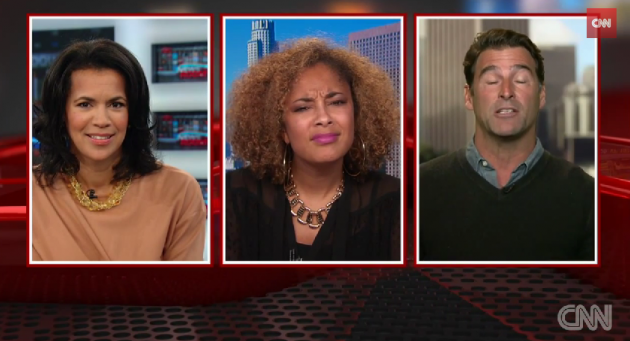 LAST WEEK, THIS video was released showing a woman walking through the streets of New York for 10 hours and documenting all the catcalls she received.
It went viral. Very, very viral. So far, it's been viewed more than 31 million times.
Street HarassmentVideo / YouTube
So CNN decided to host a debate on the subject. Host Fredricka Whitfield was joined by comedian Amanda Seales and 'dating expert' Steve Santagati, proprietor of the website badboysfinishfirst.com.
It turned into quite the debate.
Santagati started off by defending catcalls in principle, saying: "This is the bottom line, ladies" and explaining:
You would not care if all these guys were hot. They would be bolstering your self esteem, bolstering your ego… There is nothing a woman loves more than being told how pretty she is.
He got some sideeye.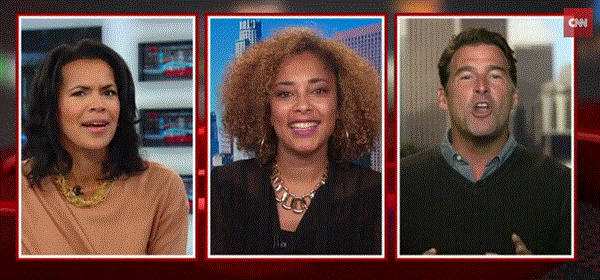 He went on to say that he was suspicious of the video, that some of the men in it could have been 'planted', and that it was an example of what he called "a la carte feminism".
It's just another example of a lot of "feminists" that have an a la carte attitude towards it, meaning you can do this, I want this sort of thing, but they take it too far. It's kind of like, this thing bordered on The Boy Who Cried Wolf – like, where's it gonna go next?
Seales responded strongly to Santagati's comments. When he suggested that victims of street harassment should "act like a strong woman" and tell men to back off, she responded: "Someone got killed for doing that the other day, actually."
Seales was referring to the killing of Mary Spears, who was shot dead in Detroit last month after apparently refusing to give a man her phone number.
Also,  the side-eye intensified.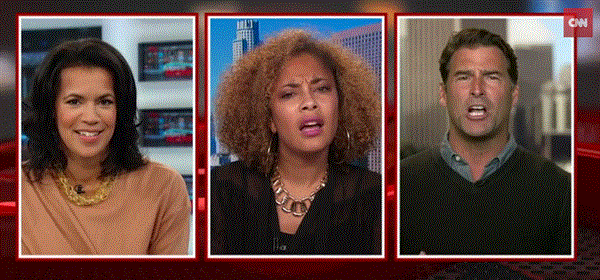 In fact, the comedian's impressive range of 'WTF' faces has since gone viral:
Concluding his interview, Santagati also said "bad parenting" was to blame. Since the segment aired on CNN to an overwhelmingly negative reaction, he has been retweeting abuse he has received online.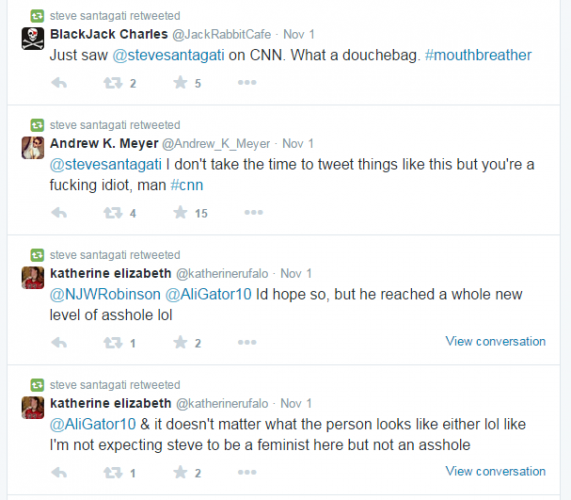 Here's the full video:
CNN / YouTube